After a day of walking and exploring two cultures of Singapore—Indian at Little India and Malay at Kampong Glam—followed by a revisit of Sentosa Island and Resorts World Sentosa, it seemed like the energy in me wasn't depleted yet. I was in Singapore to cover the high octane action of the Formula 1 SingTel Singapore Grand Prix; the excitement just kept on energizing me. Saturday, September 24, was the night of the qualifying.
Read more…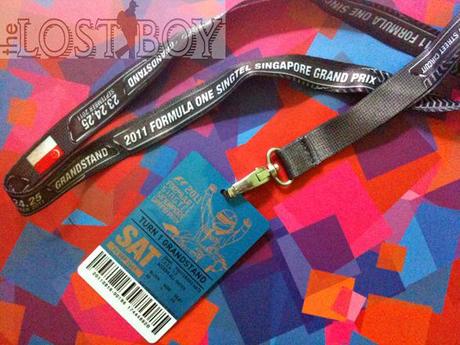 DAY 2
From Sentosa's Palawan Beach, I returned to my room at the
Grand Mercure Roxy
to freshen up and get a change clothes for the races. I was already running a bit late for the concert at 6PM, so I decided to take the direct bus from the back of the hotel to the bus stop right in front of Nicholls Highway. A great trip is incomplete sans any (little) misfortune, so I got mine: I forgot that buses do not stop at access points of the grand prix. And so yes, I did hurriedly walk from Suntec City to Gate 1 for some minutes.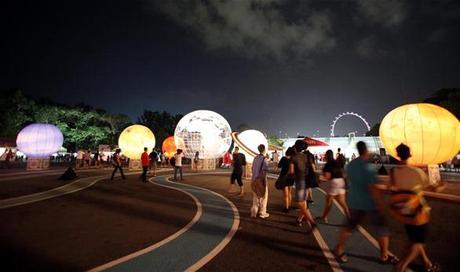 Photo credit: Singapore Grand Prix via Action Images
I was a little sweaty when I met
Toi Villar
, a friend who has been working in Singapore for three months as a nurse. As I am already late, we headed immediately to the F1 Village Stage to watch our very own Charice, who honestly I haven't even watched perform here in the Philippines. And as the concert was exclusive to ticketholders with access to Zone 1, we were fortunate to be very near the stage.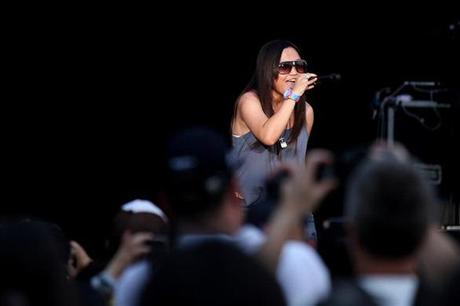 Photo credit: Singapore Grand Prix via Action Images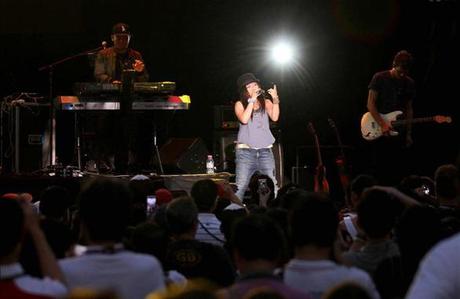 Photo credit: Singapore Grand Prix via Action Images
I was able to video her finale song,
Before It Explodes
, a song written for her by Bruno Mars, with my iPhone: