Doing some research proved that the Grand Hyatt Erawan Bangkok, once known as the legendary Erawan Hotel, is one of the grand dames of the City of Angels. As Hyatt took over in 1991, it was preserved as a notable city landmark, whilst doing continuous improvements to keep up with the times. We were honored to stay there in its newly-refurbished rooms. Read more…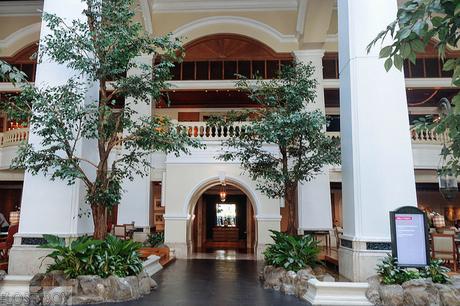 The Grand Hyatt Erawan Bangkok has one of the most enviable addresses in the city. It's located at Ratchaprasong Junction, which is the intersection of two major thoroughfares, Rajadamri Road and Phloen Chit Road. As such, transportation and accessibility are not a pain, especially with the BTS Phloen Chit and Ratchadamri stations a few meters by foot and the Ratchaprarop station of the Airport Rail Link a short taxi or motosai ride away.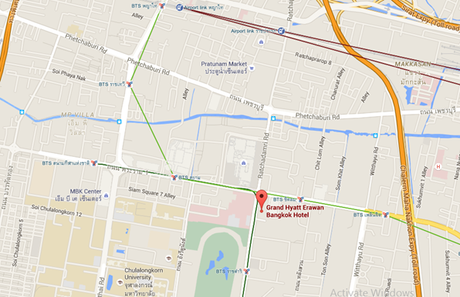 The hotel stands in Bangkok's busiest shopping district. Directly connected to the hotel is Erawan Bangkok, which is home to designer boutiques like Alexander McQueen, Lanvin, Stella McCartney, and Comme des Garcons, while just across is CentralWorld, the largest mall in Thailand. Other places of interest nearby include the famous Erawan Shrine, the Bangkok Art & Culture Center, and the Jim Thompson House.
Not only from the outside is the hotel palatial but on the inside as well. A stark, high-ceiling lobby with a gorgeous courtyard welcomes guests from its grand driveway, and courteous front staff happily and efficiently arrange stay details.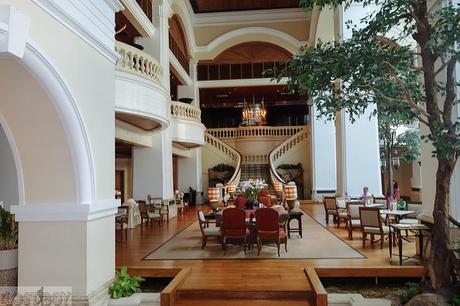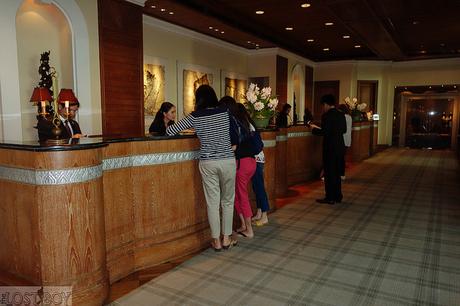 We were upgraded to a Grand Club View Room, which offers a magnificent view of the city. The hotel's website describes the room as:
Relax in a spacious 40 square meter king bedded room with complimentary Internet access featuring bathrooms with separate rain shower and bathtub, a dressing area with closet and floor-to-ceiling mirror, an  octagon-shaped glass table with enhanced work lighting and a daybed-style settee for working, dining and socializing. Pampering amenities include bathrobes, slippers, distilled water, iPod docking station, personal safe, mini bar, fitness center access plus 24-hour laundry and valet service. Grand Club facilities include personalized concierge service, breakfast, evening cocktails, board room and lounge access.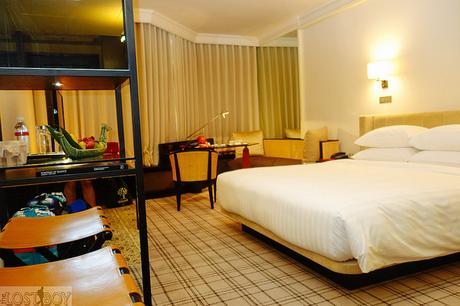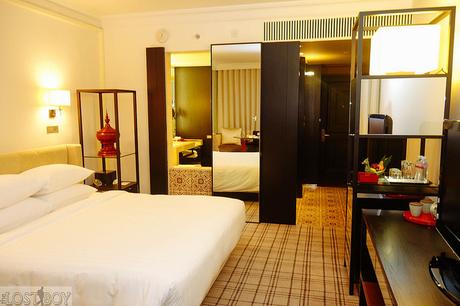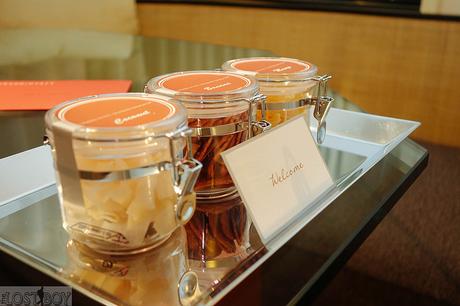 Although the hotel has already had a long history, the spacious room, especially with renovations done to it last year, felt obviously new, from its classy furnishing to its chic decor. And another admirable aspect was the fresh design inspired by renowned designer Toni Chi—the blend of Thai oriental and contemporary influence was executed tastefully well.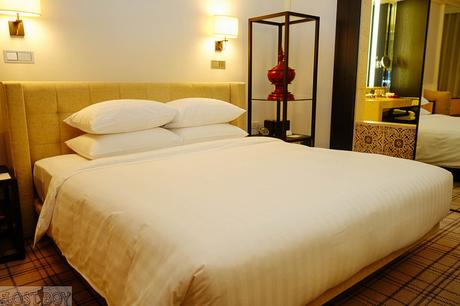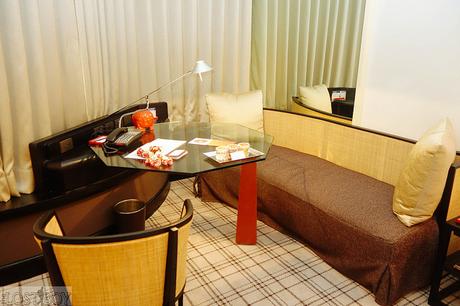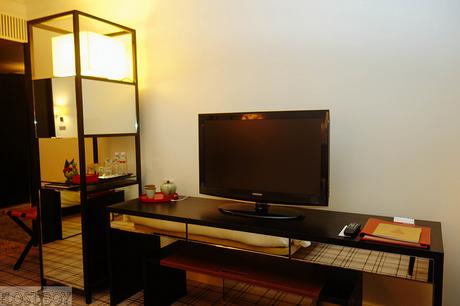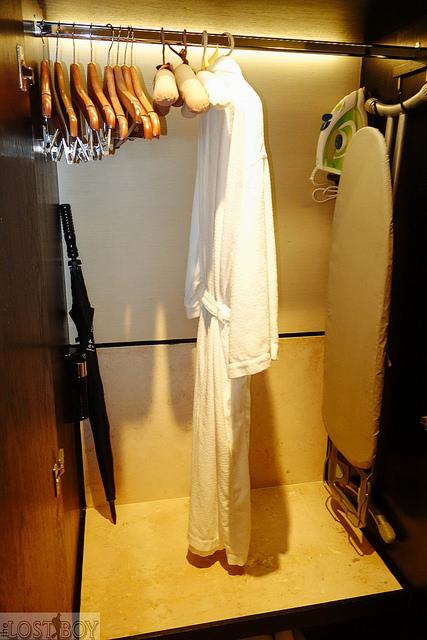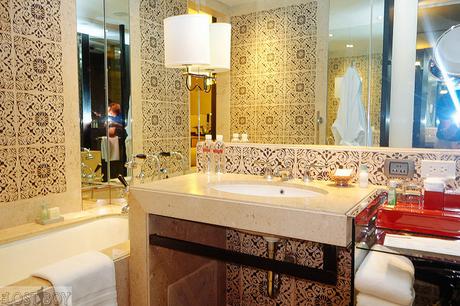 Since our room came with club privileges, we had access to the Grand Club Lounge, which we count among the best and the biggest that we've ever been to. The catering for their breakfast, afternoon tea, and most especially, their evening cocktails was always excellent, and the panoramic view of Bangkok the lounge presents is simply spectacular.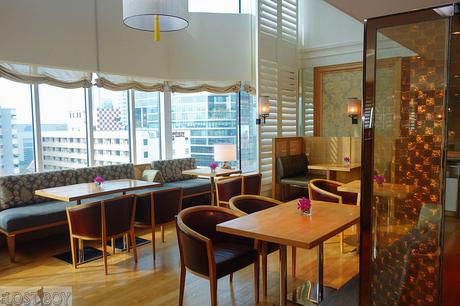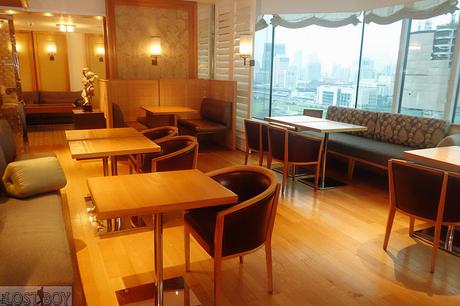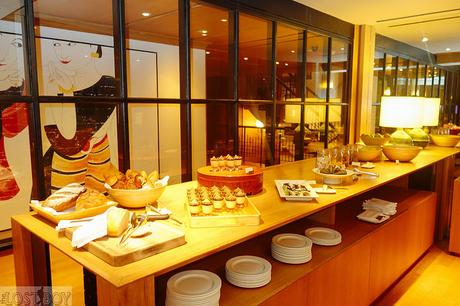 We were also treated to fine meals by their restaurants over the three days we stayed there. Aside from afternoon tea at the Erawan Tea Room, we had a wonderful Thanksgiving Dinner at The Dining Room, which is among Bangkok's most popular buffets. That night, tasty and juicy turkey with the right sides and sauces was the star of the show. And since it was a special occasion, the restaurant's manager Iljas Linnbark generously poured prosecco for us. By the way, the Dining Room also serves a sizeable breakfast spread of Western, Asian, and Thai food.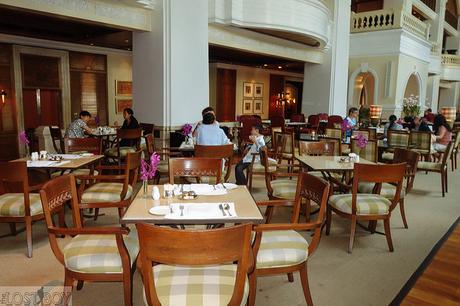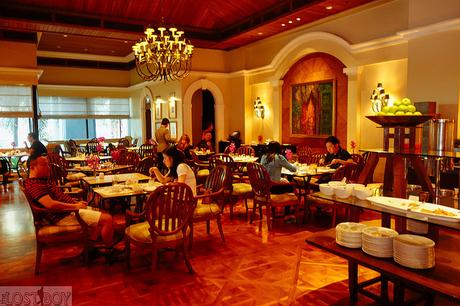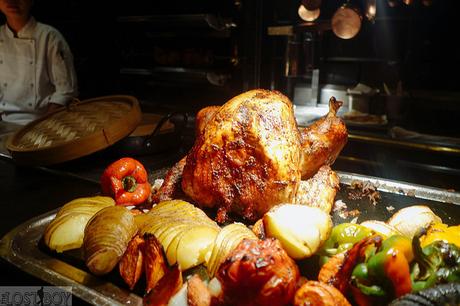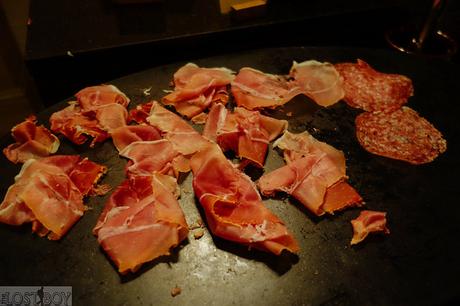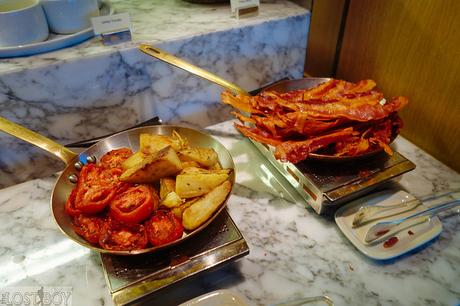 Before we checked out, we had lunch at The Breezeway, a casual dining lounge by the poolside that serves a modest selection of Thai and Western food. Notable picks are their classic som tum (green papaya salad), khao niao mamuang (mango sticky rice), and their to-die-for pink salmon.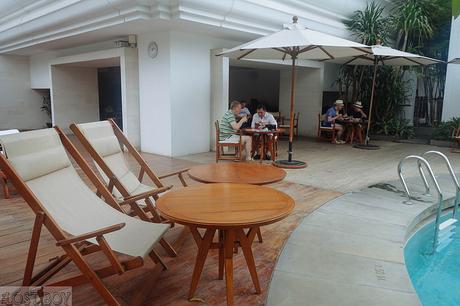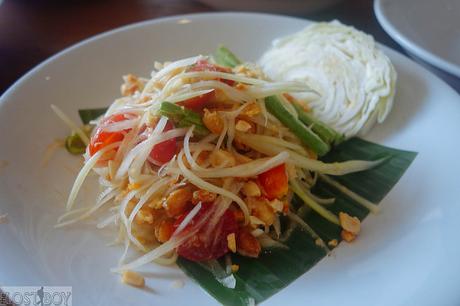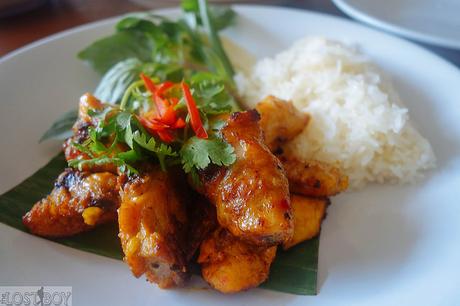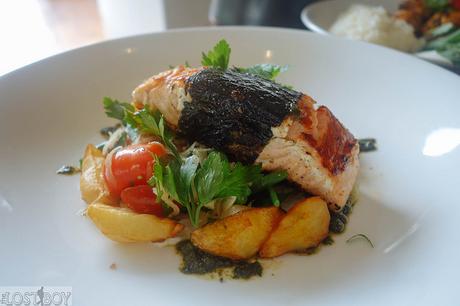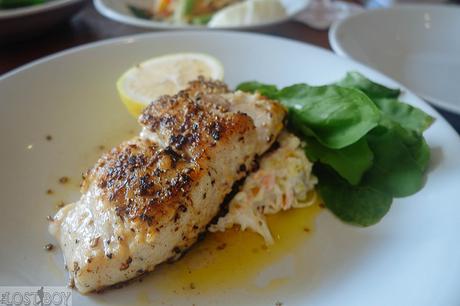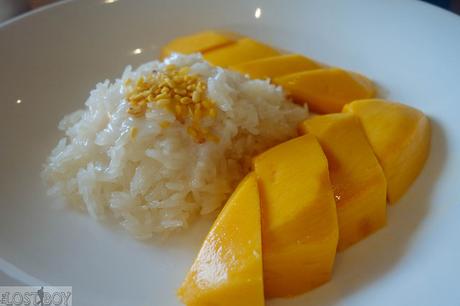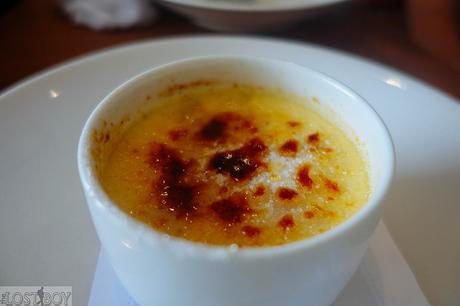 And speaking of the pool, it's located within the hotel's i.sawan Residential Spa & Club; thus, they do share the same serene atmosphere. Other five-star facilities that can be found in the hotel include a fitness center, an outdoor squash and tennis court, a salon and nail bar, and a several bars and restaurants, among others. Their banquet halls and function rooms, which  include the Grand Ballroom, the Campus, and the Residence, host Bangkok's biggest weddings and events.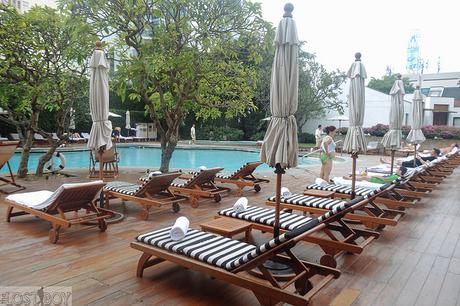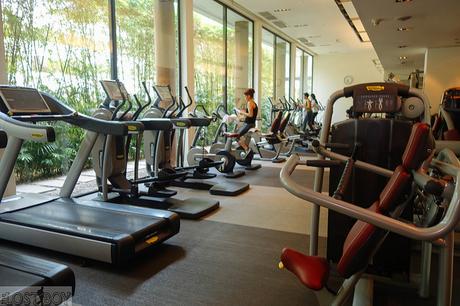 All factors considered, our stay at the Grand Hyatt Erawan Bangkok is among our best. It comes as no surprise that the legendary landmark has consistently ranked among the best in the city not only by industry experts and publications but by travelers themselves as well.
RELATED POST: Erawan Tea Room: Thai-Inspired Afternoon Tea in Bangkok
GRAND HYATT ERAWAN BANGKOK
Rajadamri Road (near Phloen Chit Road), Bangkok, Thailand
Telephone: +66 2254 1234
Email: [email protected]
Website: bangkok.grand.hyatt.com
Social Media: Facebook, Twitter, and Instagram