'ello loves!
Hope you all had a great week. A few blog posts back I mentioned that I would upload some throwback posts. I thought I'd start with my graduation OOTD. I graduated almost a month ago and thought I'd share this as a throwback post to celebrate finishing school. Can't believe it's already been a month since!
Before I share my OOTD, can you believe I didn't really have a planned graduation outfit until the night before? I'm literally the biggest procrastinator/most indecisive person ever. I sorta had an outfit planned in my head but I wasn't so sure of it until I sought approval from the family. I even went to the States with the aim of finding a dress but I didn't really find any that fit the look I wanted in mind (also because my uni encouraged wearing an outfit with a collar to ensure the grad gown stayed in place) so I came back to London with the same thought at the back of my mind. Then I took the family out shopping on graduation week and found this gorge print skirt at River Island and bought it. I still wasn't sure about and still wanted to return it but ended up wearing it in the end because it matched this black shirt I got from H&M. Honestly I wasnt sure about the outfit until graduation morning but I still ended up wearing it and loving it!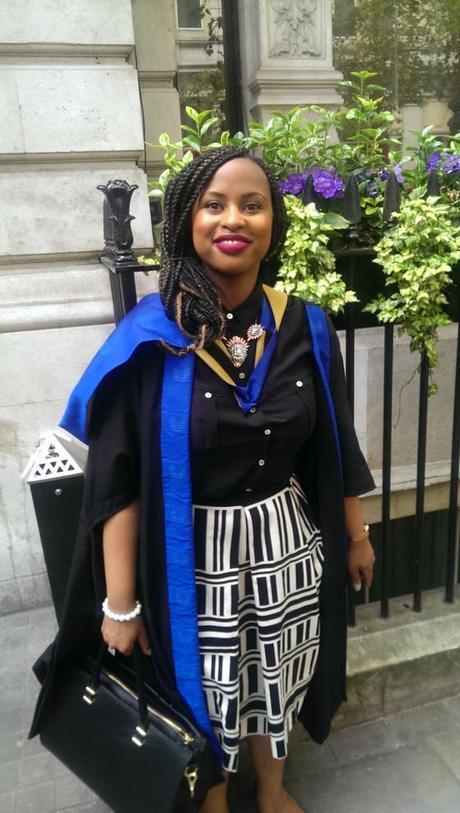 Outfit Deets: shirt and bag – H&M; skirt – River Island; bracelet – Primark; necklace – Forever 21
I had worn a pair of mid-heel black court shoes from Forever 21 but changed into my favorite flats at the end of the ceremony because my feet were swollen from all the flying and walking around in the last 3 weeks prior to graduation day.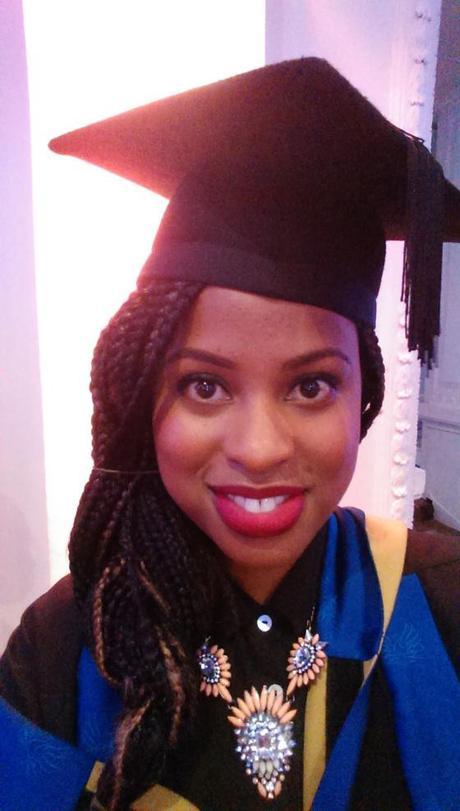 It wouldn't be a proper graduation without a selfie, right? I had worn a very simple makeup look with a matte lip (MAC 'All Fired Up') on the day as I was running late (I blame it on lack of sleep lol) and I still wanted to look all girly and pretty. The statement necklace gave the black shirt that oomph it needed, don't you think? :-)
I thank God for bringing me this far. :-)
Have an awesome weekend lovelies.
xxx
Facebook | Twitter | Instagram | Pinterest