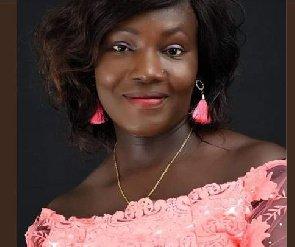 Budding Gospel artiste Vicky Brako says teachers must earn "better" salaries than politicians.
According to her, teaching as a career is far a noble profession than any other one out there.
She further expressed great worries at the rate at which people look down on teachers in the country.
Vicky Brako however blames governments for this issue and has therefore called on Ghanaian governments to "respect" the good works of teachers.
This, she said, would motivate others to take the profession "seriously" and also impart knowledge to others.
"Teaching is far better than any other profession. I don't see why people will abandon the teaching profession for any other thing. I blame all governments for looking down on teachers. Teachers must be paid better than our politicians,"

 Vicky Brako stated.
Vicky Brako, a teacher by profession, who recently released two singles titled 'Jesus By My Side' and 'Adom No Nti' featuring Selina Boateng.
She also revealed that despite her passion for music, she will not stop teaching.
"I can't abandon my teaching profession for music no matter how much money I make. It's okay to do both," s

he added.
Vicky Brako will soon release another album titled 'Aseda Vol 11.