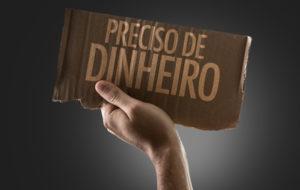 Since assuming office, Brazilian President Michel Temer's focus has been on resuscitating a faltering economy. Some of his actions include facilitating foreign investment, scaling back Brazil's bloated pension system, and encouraging the expansion of small businesses.
Last year, at a ceremony celebrating Small and Micro Enterprises Day, Temer said, "Our true national champions are the millions of micro and small businesspeople who transform their entrepreneurship into national wealth. It is not without reason that they are responsible for 52% of our GDP."
In 2016, the government offered $30 billion reais (USD $9.1 billion) in credit to small and micro businesses. In June of this year, Temer announced a new financing line by BNDES (the Brazilian Development Bank), which will offer 20 billion reais (USD $6.3 billion) in credit to small and micro businesses. The financing line, called BNDES Giro, will offer loans at reduced interest rates. While the average lending rate is 9.25 percent, BNDES Giro borrowers will pay seven percent interest.
In a recent survey, 33 percent of small and micro business owners said that getting business loans was difficult versus 25 percent who said it was easy. The factors that were most commonly named as barriers to lending were high interest rates and excessive bureaucracy.
BNDES Giro also aims to facilitate lending by allowing applicants to apply for loans online and then track their application. Once approved, funds will be released within 24 hours as compared with the current BNDES working capital loans that take 60 days for the funds to be released.
While the government courts small business borrowers, the financial technology (fintech) sector is also looking to get in on the small business loan action. Brazilian banks have famously high interest rates with borrowers paying an average of 250 percent per year for high-risk category loans. This is the highest interest rate of the top 20 global economies.
On the other hand, fintechs can provide loans to small businesses at rates well below the BNDES reduced rate of seven percent. For example, Biva, a fintech out of São Paulo, has made 30 million reais (USD $9.1 million) in loans from 2015-2107 at rates of 1.7-6.3 percent per month.
Pairing these small business stimulation plans with economic growth projections, the future is looking bright in Brazil. Though recovery has been slow, it has also been steady. Modest growth projections for 2017 and 2018 suggest better days are ahead.