This past weekend saw me travel to Germany at the invitation of Gore-Tex, the manufacturer of the world famous waterproof, breathable and durable material that goes in to the jackets of a whole host of brands such as Berghaus and Arc'teryx. Their latest product is the Active Shell, a new type of membrane for jackets designed for 'done in a day' activities, whether it's speed climbing, running, ski mountaineering or cycling. The jacket is designed to be as light weight as possible whilst maintaining it's waterproof properties and being as breathable as possible.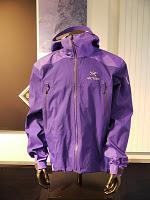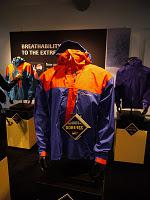 Arc'teryx and Berghaus versions of the Active Shell

As part of the Gore-Tex Blogger's Summit we were provided with a free Active Shell Jacket to test out and review; this post covers my initial impressions; wearing it over a one hour walk and assessing it's appearance, weight and features.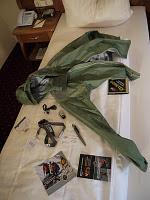 My Gore-Tex Active Shell

Having arrived at the summit I immediately received my Active Shell and was instantly impressed by its light weight, yet tough, appearance and feeling - it also happened to fit very well; the jacket is designed to be close fitting to maximise breathability and comfort when doing the fast paced sports it's designed for. For a waterproof, windproof and breathable jacket this is exceptionally light - all must be below 400g by Gore-Tex's tight guidelines; some of their products go through over 100 tests to make sure they are exactly as they should be. Only after rigorous testing can companies such as Berghaus release their versions of the Active Shell; they are only allowed a little lee-way on where pockets and vents appear. The membrane makes up a central layer surrounded by the material of choice of the specific brand.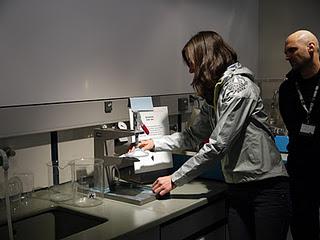 One of the many tests Gore-Tex membranes, and the eventual products, go through


I was also surprised, the moment I put the jacket on, how comfortable it was against the skin - with just a short sleeve layer below it I was extremely comfortable on the walk and noticed that sweat was indeed able to get through the breathable jacket; I'm looking forward to testing my jacket out on a bike ride or on a run in the coming days and weeks - I'll be sure to let you all know how this goes.

A beautiful day to build up a bit of a sweat in our Gore-Tex Active Shell Jackets


Gore-Tex did indeed cover the costs of the weekend but we were not expected to write anything for them; these are my own un-biased views, despite certain bloggers criticism of the weekend it was extremely helpful, Gore-Tex were amazing and merely want to start a relationship between the company and the people, the bloggers, who influence much of the outdoor community. I'd like to thank Gore-Tex for a great weekend!
I'll cover the jacket again after I've got a bit more use out of it in the next few weeks!