Almost South Indian... Born in God's own Country-Kerala... Love the smell of filter Coffee... Adore Anything fried in coconut oil... Love to walk barefoot... Love the smell of fish... Love the taste of anything coconut... Love to slather coconut oil on my wet skin after a shower... That's me...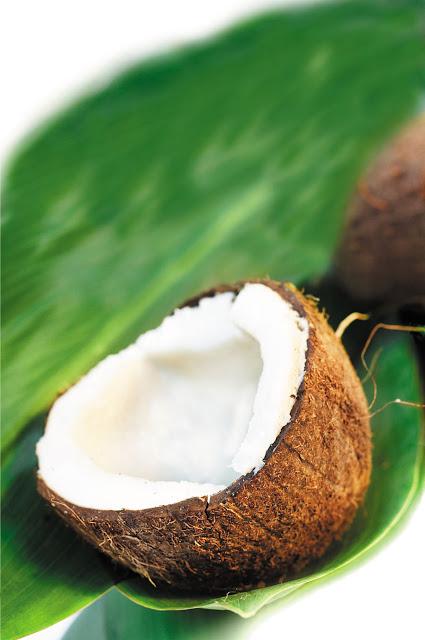 I count my blessings...
Every time I get access to the purest coconut oil...
Coconut ...
The new wonder nut...
The world is just discovering...
But we are watching and smirking...with that I told you so look on our faces...
Actually...
Indians have been using coconuts and their derived oils and products for millenia..
No wonder those who live in the coastal areas of India have the most glowing smooth skin that is free of blemishes...
And wrinkles touch their skin really late..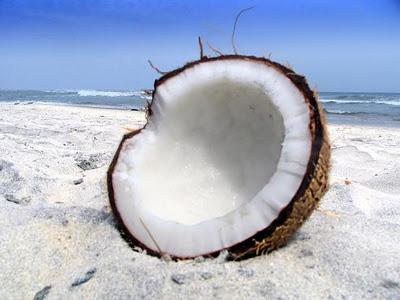 Sun kissed and coconut slathered...
Those who apply coconut oil on their hair ,have gorgeous long,lustrous dark locks.
And here we are always looking for things to remove blemishes and dandruff from our skin...
I have a friend,who does not believe that her bathing ritual is complete until she is coated top to bottom with virgin coconut oil...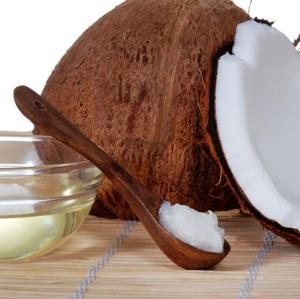 Other than adding coconuts and coconut oil to our diet-did you know that coconut oil helps in weight loss...
You should know that coconut oil is the best oil there is for your skin.
Present in coconut oil are ,medium chain fatty acids-MUFA -like Lauric acid, Capric acid and caprylic acid that are known to possess anti bacterial, anti fungal and anti viral properties.
It has anti microbial properties that help to cure acne vulgaris and the microbes that cause your pimples.
When applied to damaged skin-acne or pimples, it allows the body to heal faster.
Our skin is naturally smooth and elastic,containing connective and elastic tissues. Free radicals that are caused due to pollution cause connective tissues to loose strength and make our skin wrinkly and loose ...
Giving skin the old and mature wizened by age look.
The anti oxidants needed by our bodies to combat these can come from coconut oil.
Coconut oil contains Ferulic acid and P-Coumaric acid which are scientifically proven to be strong anti -oxidants.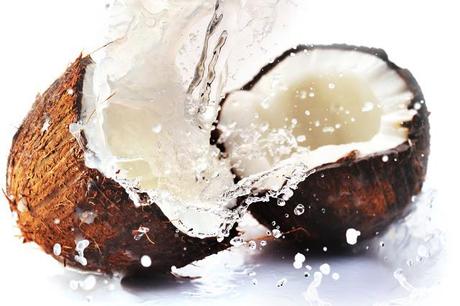 It also acts as a deodorant...
But hey, that does not mean that you buy a coconut and crack it open and make your own coconut oil or just start eating too much of it...
There is always a method in madness!
Start gradually, with a good quality oil...
A little at a time ...
Drenching a small portion of your skin with its goodness at a time...
Or start with something that comes with the promise of the goodness of coconut oil in a bottle.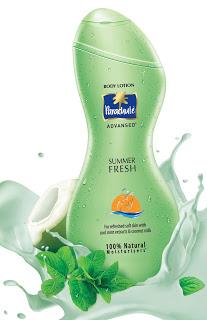 Parachute Advansed Body Lotion...
The promise of coconut oil in each drop...
The lotion that contains the goodness of all the anti viral, anti bacterial and anti fungal properties...
The lotion that nourishes and gets absorbed into your skin and makes it so soft in seconds...
And fires up the mitochondria in your skin cells to glow so you can see the  magic and radiate it to everyone around you...
That glow that makes someone fall in love with you "Dobara".
Smell wonderful and divine ,get that beautiful glow and buzz on your skin and all with the goodness of coconut oil...
From a name that you have trusted ...
Forever.
This post is written for the PABL Blogger Contest 2013.
All images courtesy Google Images.
In continuation with my love for coconut in food...

So what oil are you using today???