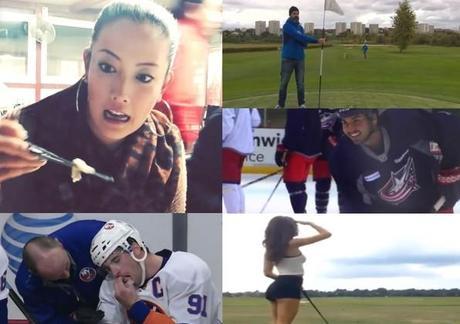 BETTER LATE THAN NEVER AND GOLF SHOULD HAVE AN OFF-SEASON EDITION
House renovations have taken over TheTeeSheet headquarters and yours truly has been laying subfloor and installing a new hardwood floor. 
We present this belated Golf Videos of the Week with limited commentary.
THE BIG WIESY IS NOT THE BIG QUEASY!

One of the best of the week.
Actually seems kinda cool and I would definitely give this a shot. This country has come a long way since John Bender on the culinary front.
THIS WAS HOW I IMAGINED PHIL AND TIGER PLAYED PING PONG AT THE RYDER CUP
These guys clearly have some fun making these fake videos and they even did a golf one this month.
We knew the golf one was fake as soon as we saw the jeans. C'mon!
JASON DAY HAS NICE TEETH: AVOID HOCKEY
Sure Jason Day looks uncoordinated on the ice but he is actually doing really well for the first time on the ice. Better than most adults their first time out there.
Day's nice chompers brings into contrast most hockey players. Just last week New York Islander Captain John Tavares had to handle his own orthodontic work on the bench.
Keep in mind non-hockey fans, Tavares is no goon. He's one of the top skill guys in the league. The code in hockey is that loose teeth are no reason to leave a game. Take that divers in soccer and basketball.
GOLF MAY BE SAFER FOR KIDS
Couple fun videos of kids this week. The first kid is cute so we dare you to criticize the forgiving hole.
This little girl has a decent swing ... and she did all this while Stacey Lewis was hecking her.
WHY GOLF SHOULD ENCOURAGE PHONES AT TOURNAMENTS
Golf should be encouraging and not discouraging fans using cameras to video action. It's time to embrace fan involvement. Fan videos can be amazing and just create more interest in the game. The can supplement telecasts and show the passion of both players and fans. 
Take this recent example from baseball.
Imagine getting fan persepctive of amazing golf shots and great moments on the course. It can only help interest and exctiement for the game.
Another example last week came from the world of ursine tetherball.
WE DISAPPROVE IN THE OBJECTIFICATION OF EITHER SEX AND CREEPY GUYS OGLING GOLF CART GIRLS
That said, we have no idea what this is but we couldn't not include this is GVOTW.
 Cheers!
Douglas Han
Like what you read? Please share by passing it on to a friend via email or any of the other buttons above.
Have a submission for Golf Videos of The Week? Please email video or link via the Contact Page.