Love is in the air! Just how fast time goes by, it's already February, the love month!
This will be my first post for this month and until Valentine's Day, all posts will be Valentine's Day related, so better watch out for my cheap tips and DIY gift ideas.  For today, we will be making the infamous "Sharpie mug!"  Yes, I'm joining the bandwagon of countless bloggers who made this Sharpie mug.  I've researched and read about different versions of making the Sharpie mug and one main concern I got was that the marker washes off.  A bit disappointing because almost all of them said it was not "dishwasher safe."  We don't have a dishwasher so maybe I can give this thing a try.  My hopes went up further when I read that oil-based markers would do the trick.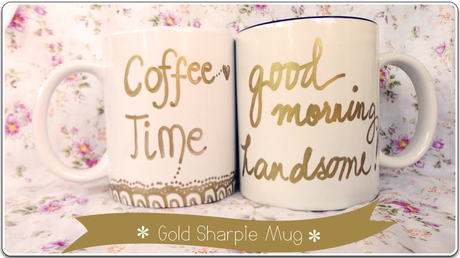 For this project, you will need the following:1.  A gold oil-based "Sharpie" (I couldn't find oil-based Sharpie, so I went ahead and used a different brand.  As long as it is oil based, it would be fine.)2. A microwavable mug3.  A microwave/oven

Let's go ahead and get started!   Get your mug and wipe it off any dirt with a wet then dry tissue.  Make sure the surface you're writing on is clean.  Any dirt will not make the ink adhere to your mug.  Start writing your message on the mug and/or drawing your designs.  Be creative!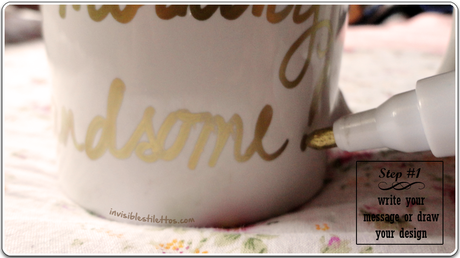 Once done with your design, place your mug inside the microwave and zap it for 30 to 40 seconds.  Leave it inside the microwave for 10 minutes to let the ink set.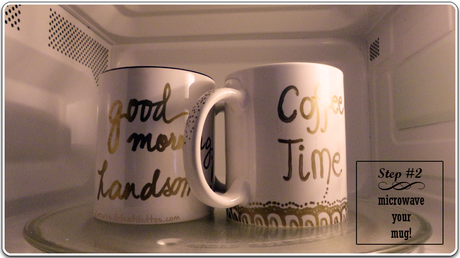 Done!  Super duper easy, right?  This would be a nice gift this Valentine's Day, something affordable and something the recipient I think will appreciate because it was made only for them :)Note:  I tried washing the mug several times to check if the ink will come off.  I rubbed and scrubbed and the ink won't budge! Yay!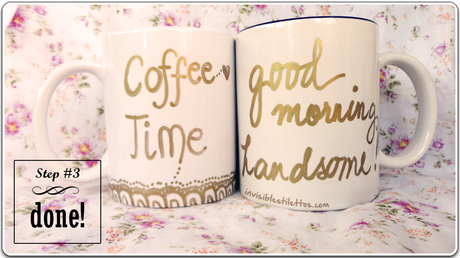 Fill the mugs with goodies, tie it with a ribbon, and give it to your special someone or (this one is so much cheesier but sweeter -- I'm so cheesy I now!) make your loved one's favorite drink and serve with this mug. Enjoy making these awesome DIY mugs :) Until next time!Toodles!