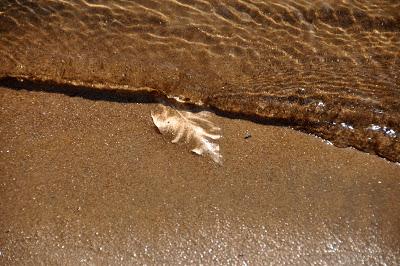 I stopped at the river to take some pictures yesterday afternoon 




 and this leaf, shimmering in the shallows, caught my eye

. . .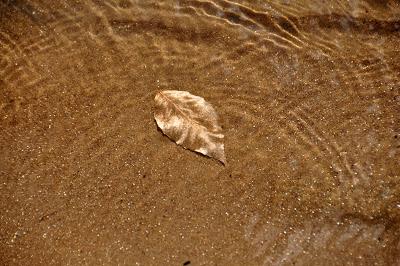 The patterns in the water . . .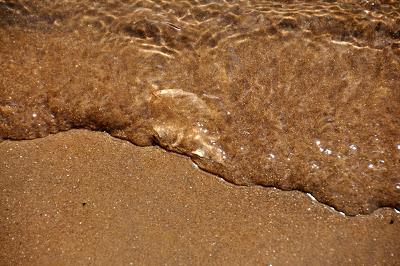 The sparkles in the sand . . .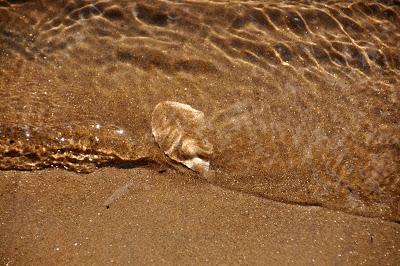 Did you know that before the Califonia Gold Rush , 
North Carolina was the center of gold mining activity in the States? 
( Some good information HERE.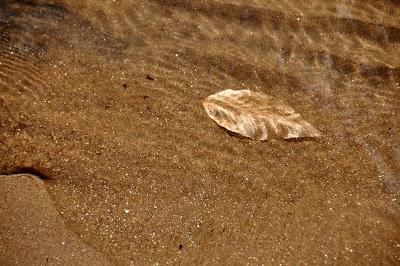 Or perhaps for a few magical minutes, when the sun is at a certain slant, 
the river has the power
 to turn ordinary things to gold...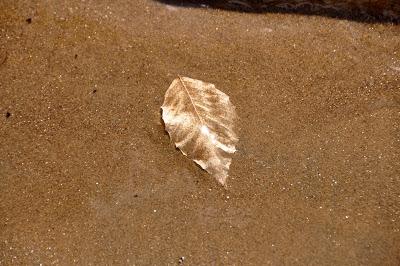 Remembering the magical pool in The Voyage of the Dawn Treader, 
I'm not tempted to put this theory to the test. . .
I'll just enjoy the shifting pattens and the thought of what might be.