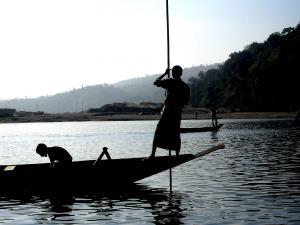 I am going to make this as short as possible; I don't want my readers to get bored.
Have you ever felt like you were the center of attraction? People give you that glare, just because you are wearing simple jeans.
Well, this happened and I was not bothered by it. The trip was much unplanned; we were supposed to return back to the dorm, if we did not find the bus tickets, luckily we did. This trip taught me several different things:
• Be as random as possible if you want to have fun.
• Always trust the waiter, when he says that the food is very spicy and hot , believe him!
• Think outside the box: Just because I am a medical student, I have confined myself to patients and diseases. Life is beyond that!
• Look around: the majority of the people earn 500 taka per month and sustain on that, there is so much poverty around and I should stop complaining about getting an iphone.
• Enjoy the forest; close your eyes and listen to the birds and enjoy this beautiful thing called nature
• You don't need the opposite sex to accompany you to trips! If you are educated and know what's wrong and what is right and also have great friends than you can have the best time of your life.
• People who live in cities other than the capital city tend to be more friendly and helpful!
• If you are not a tea drinker then try drinking it, one of the most frequent things that I did in this trip was drink tea. Even had the famous 7 layers of tea, which this city claims to be their master piece.
• Go on a trip, if you a workaholic. You have to understand the ground reality!
• One of the most avid traits that I achieved in this trip was that I dared to dream and we all dared to travel. This is one of the most essential personality traits which a doctor / women requires .
I hope many of you plan similar trips with your friends as well!
Have a Safe Trip People!