Whenever there's a budget-conscious friend or relative who's visiting Manila, I'm frequently asked for quality but affordable accommodations. But I'm always stumped, for there are only a few respectable hotels in the city that would fit within their budget. My latest discovery, however, is now among my top recommendations—GoHotels Otis-Manila. Read more…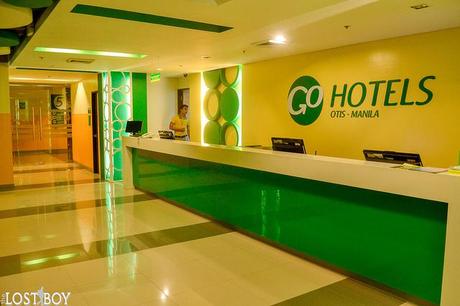 GoHotels Otis-Manila is located in the less congested portion of Paco, Manila. While the place maybe unheard of to tourists, it's actually nearer to Makati Central Business District via Osmena Highway and the airport via the Skyway than the more popular Malate and Ermita. Likewise, Manila's piers, city hall, and downtown can be reached in only a number of minutes.
The best landmark of the hotel, however, is Robinsons Otis, a community mall that serves the area, as it is located above the mall after all. It has a respectable array of restaurants, a Starbucks, a department store, a pharmacy, and most importantly, a supermarket.
Plying the road in front are plenty of jeepneys, tricycles, taxis, and buses. We were actually very pleased to ride a bus directly to Manila's downtown district of Binondo, which is very popular for Chinese food walks. Found in what is touted to be the oldest Chinatown in the world are arguably the best noodles and handmade dumplings in Manila.
After hefty servings of Chinese fare, the heritage "walled city" of Intramuros and the entertainment district of Malate, the Cultural Center of the Philippines (CCP), Rizal Park, and the famous Manila Bay are a short ride away, while bargain shopping havens, Divisoria and Quiapo, can actually be strolled from Binondo. Again, all these are near GoHotels Otis-Manila.
Being the newest property of the GoHotels family, the one in Otis follows the same standards in accommodations and service. Sure, it's also low-cost and no-frills, but being a frequent staying guest of their hotels, I've always gone out very satisfied.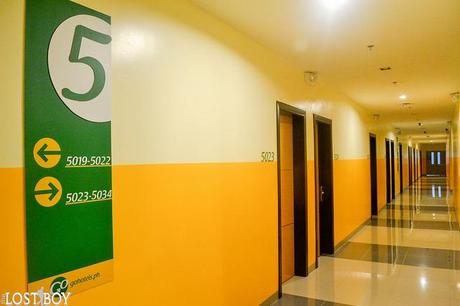 We went up the fifth floor to the lobby of the hotel and two courteous ladies from the front desk attended to us promptly and checked us in as soon as we were cleared. Going in and out of the hotel for three days, we were always greeted by the staff from security to housekeeping. That's one of the strong points GoHotels prides itself upon—a fun vibe through not only the design of the hotel but also the warmth of the staff.
Our room at GoHotels Otis-Manila was much alike the other ones I've stayed at in, only perhaps it felt a little roomier. Bright yellow, green, and cream paints that covered the walls made the room feel fun but still classy, while ambient yellow lighting set a relaxing mood.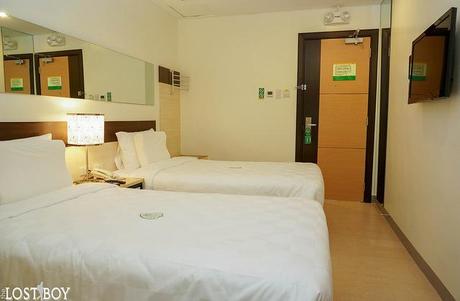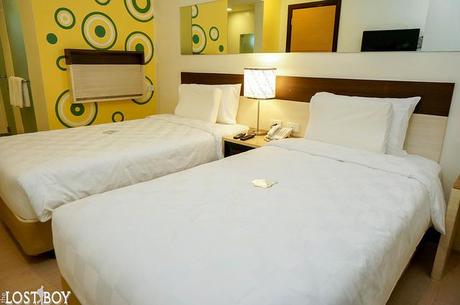 As promised, the room boasted of two Windsor beds topped with high-quality linen and soft pillows, a jet shower in a separate partition from the toilet, an LCD cable TV, an electronic safe, and free strong wireless broadband. The room's air-conditioning, always important in hot and humid Manila, was centralized and strong.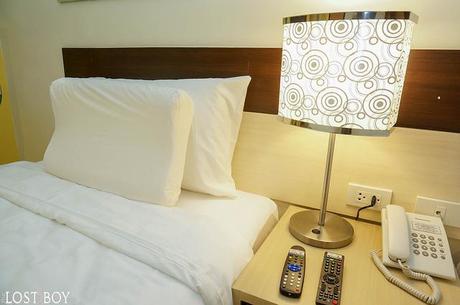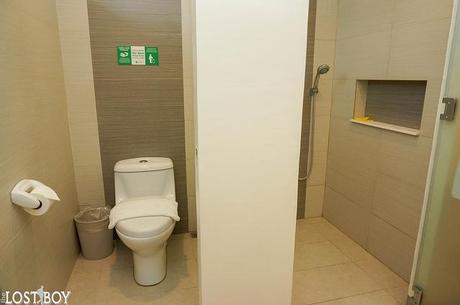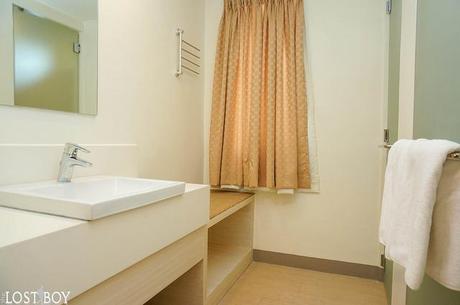 As of this writing, GoHotels Otis-Manila doesn't have its own restaurant nor cafeteria. However, being situated right above Robinsons Otis, we never had trouble looking for food—we had Hainanese chicken rice and rice meals wrapped in banana leaves. Plus, they allowed us to have pizza delivered, long as we ate on the dining tables at the huge hallway.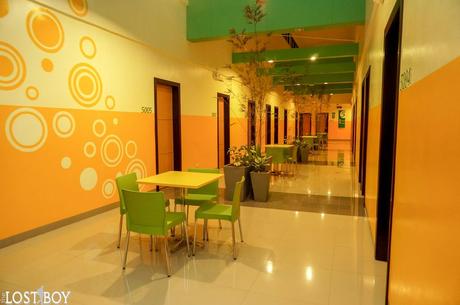 The quality rooms and service can surprisingly be had for little money, especially when booked online. Typical nightly rates can go as low as less than 1000 PHP net and maybe around 1300 PHP net on the average. GoHotels frequently holds room sales that are too tempting to pass up on—rates can be cut as much as half than the usual.
GOHOTELS OTIS-MANILA
Robinsons Otis, 1536 Paz Guazon St., Barangay 831 Zone 90, Paco, Manila
Contact: +63 922 GOHOTEL or www.gohotels.ph/otismanila
Social Media: Facebook and Twitter
Notes: Walk-ins are accepted, but online booking is encouraged. Accepts credit cards.