Tired of the same old burger? This goat cheese stuffed alternative will wake up your taste buds.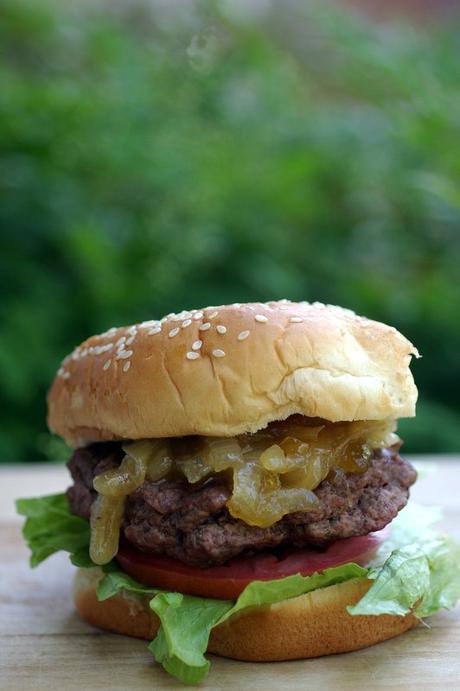 Who doesn't love a good burger? I made the most amazing goat cheese stuffed burger the other day.
It is perfect for our upcoming holiday festivities.
To be honest it would be great for any day of the week. this particular burger is stuffed with Joan of Arc Goat Cheese. I topped it with fig and onion jam. I think that goat cheese and figs go together so very well.
This time of year in my area figs are not in season so I went with the fig preserves. You can get a jar any time of year. The sweet onions just round the whole thing out. The star of this burger is front and center. They delicious creamy Goat Cheese from Joan of Arc Goat Cheese.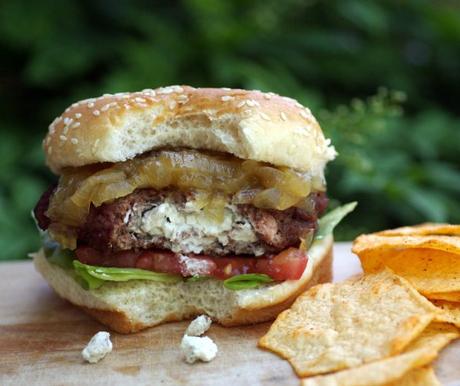 If you visit Joan of Arc Goat Cheese  webpage you can get a ton of tips and recipes. If you are not sure what wine or beer to serve with the cheese creation you made, give them a visit where you can get all sorts of inspiration.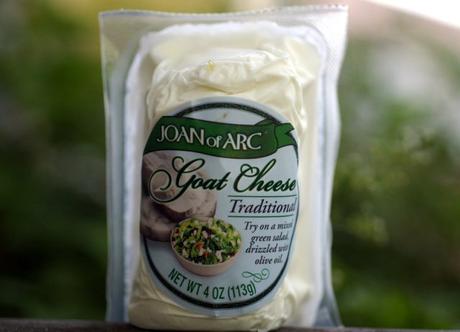 They also have a cool Joan of Arc Facebook page. If you like the page you will be in the know before anyone else about promotions contests and giveaways. Not to mention the drool worthy photos and recipes they have on pinterest.

Print Recipe
Goat Cheese Stuffed Burger with Fig and Onion Jam
Ingredients:
2 tablespoons olive oil
1 medium sweet onion
2 tablespoons fig preserves
2 pounds ground chuck
1 teaspoon salt
1/4 teaspoon pepper
1/2 teaspoon garlic powder
1/2 teaspoon Worcestershire sauce
1 package Traditional Joan of Arc Goat Cheese
4 hamburger buns
lettuce
Tomato
Directions:
In a large skillet heat olive oil and add onions. Cook onions 25-30 minutes or until onions are soft and caramelized. Add fig preserves and cook another 2-3 minutes.
In a large bowl add ground beef, salt, pepper, garlic powder and Worcestershire sauce. Mix until evenly combined. Divide the meat into 8 equal portions. Using your fingertips, press 2 portions of the meat into 2 rough 1/4 inch patties. In a small bowl combine goat cheese and a tablespoon of fig onion mixture. Divide into 4 equal portions.
Place a portion of the goat cheese mixture into the patty. Top with the second patty and pinch to seal. Place the burger on a prepared grill and cook 7 minutes per side. Remove patties and place on a clean plate allow to rest for 5 minutes. Place lettuce and tomato on the bottom of the bun, then the patty, followed by the fig onion jam and top with the bun. serve immediately
Peace be with you,
Veronica