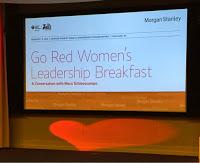 This morning I had the pleasure of attending a women's breakfast, courtesy of a colleague at Morgan Stanley, benefiting the American Heart Association and their Go Red for Women campaign.  The keynote speaker was Mara Sciavocampo, 2 time Emmy Award wining journalist and ABC news correspondent.   Mara was asked to speak about her book, THINspired, which shares her journey toward 90 pound weight loss, and finding a healthy weight and lifestyle by overcoming a binge eating disorder that began in childhood.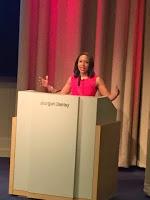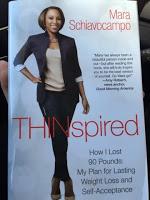 Mara spoke of what made the difference for her - a 70% focus on diet, 10% on planning, 10% exercise and 10% sleep.  Though she now exercises 8-10 times a week, she believes "bodies are made in the kitchen, not the gym." For her, the dietary change was to eliminate flour, dairy, candy or wine as they are her triggers.  She explained that she can't eat just one oreo, and while wine was not an issue, the cravings that strike her after 2 glasses are.  (She did not give up drinking - she sips vodka or tequila when she wants a drink, because they give her less of that craving and take her longer to finish.)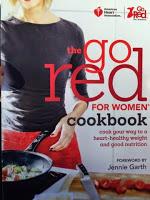 In our gift bag we each received a copy of THINspired, and a promotional piece for The Go Red for Women Cookbook.   I am sure it is not a wholly vegan compilation, but the sample recipe they provided is, Quinoa and Asian Pear Salad, and I have shared below. 
Proceeds from the book benefit American Heart Association, so if you like what you see, purchase the whole piece!