Romance.
Once the rings are one the fingers, it becomes akin to bromance...
Seriously.
The pangs of a comfortable and happy marriage.
Hubby dear I realised that we had slipped into this rut about few years ago...
It was almost 5 years ago, when standing in the midst of gods ethereal beauty that is North Sikkim and the Yumthang Valley of flowers, we realized that we were squabbling because sweet child had peuked!!!
Did you not know that he cannot digest Maggi Noodles at this altitude...
Why did you have to feed him etc ,etc...
And the entire trip which was supposed to have been a full photo album was ruined.
And to look back ,so have many more.
Not saying that holidays with sweet child are not fun, but those are mom and pop holidays, right?
So super solution that keeps every one happy...
So we asked the parents to have a holiday of their own with sweet child.
The result, from Delhi,we flew to North  Sikkim, Bagdogra actually and revisited all the places we saw but didnt appreciate earlier.
In November, the valley of flowers was bare, but we saw flowers and butterflies and glow worms floating all around us...
If it hadn't been for the driver, we would have broken out into a bollywood type song there...
You really have to go far to come close.
This we have made into a tradition.
The parents come to our rescue every year.
For one tiny window of maybe a week or two every year, they enjoy the company of their grandson who I know is glad to be free of us ...
And we go far...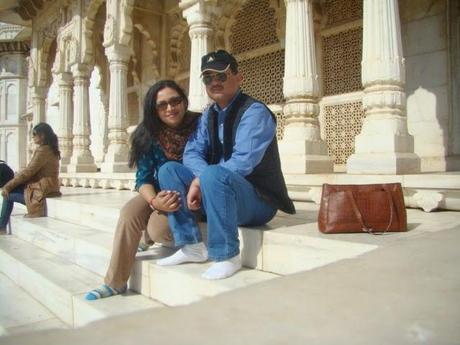 From one of the subsequent holidays

Realy further out to get Closer to each other.
Taking this daily grind riddled Bromance to Romance.♥♥♥
Sigh♥♥♥♥
This advertisement about the surprise was so sweet and full of mush...
I wish...
Check out the details at  Go Further to Get Closer
So what are you wishing for today???