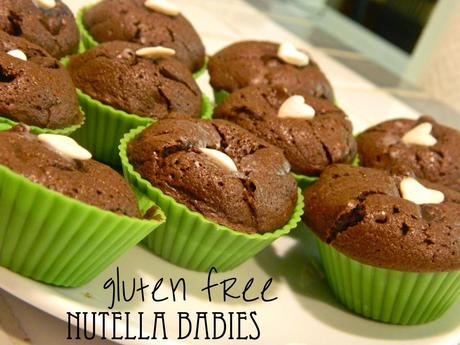 About 18 years ago when I was 8, I tasted Nutella for the very first time. I was in Paris and it was 2AM- we just got in town and, due to the time change, we were not ready for sleep. We wandered the streets until we came across a food cart- we ordered Pomme Frites for dinner & a Nutella & banana crepe. It was love at first bite, and I had atleast one Nutella crepe daily in Paris. Luckily I was such a twig when I was little.
When we got home, my dad was having serious Nutella withdrawals, and had to figure out where to get it. Of course he tracked it down, and it has been in my pantry ever since (even if I buy my own groceries now and it's a little pricey)! I had a whole jar lying around, and as much as I hated the though of using it all in one recipe, I had to test out these delicious Nutella bites. Let me just say…. wow. I am not even a huge chocolate fan, but these were just too amazing for words.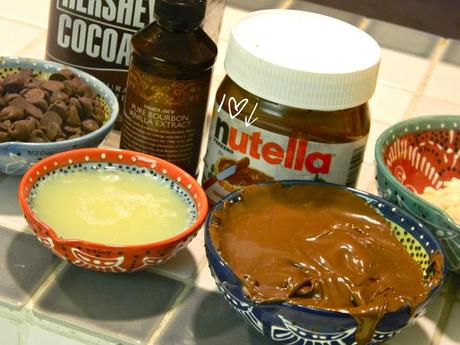 + Ingredients: 
½ cup Nutella
1 large egg or 1/4 cup of egg whites (my preference).
3 tablespoons of gluten free flour. I used Bob's Red Mill GF Flour.
1 tablespoon unsweetened cocoa… Hershey's works fine.
1/4 cup of semisweet chocolate chips (optional) or you can use nuts.
teaspoon of vanilla.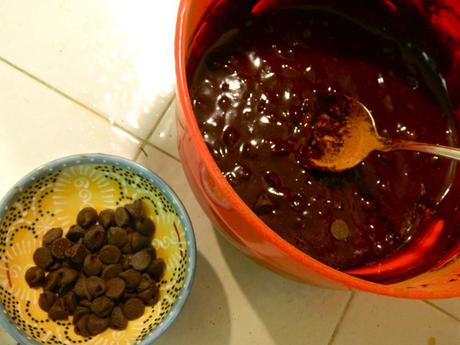 + Step 1: Pre-heat oven to 350 degrees.
+ Step 2: Mix together Nutella & eggs first… then add the flour, cocoa, & vanilla… lastly, mix in your chocolate chips (or nuts).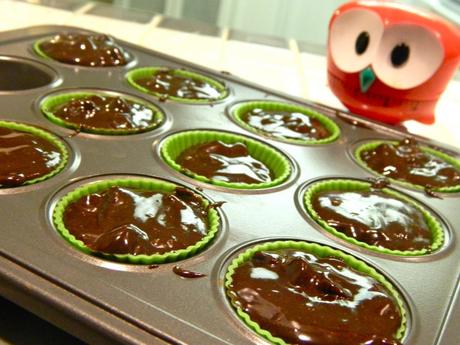 + Step 3: Grease your pan, or use cupcake liners, and fill up your muffin tin with your batter. I used a mini muffin pan for the sake of portion control.
+ Step 4: Bake for 12-14 minutes and let cool. Heart sprinkle on top optional

.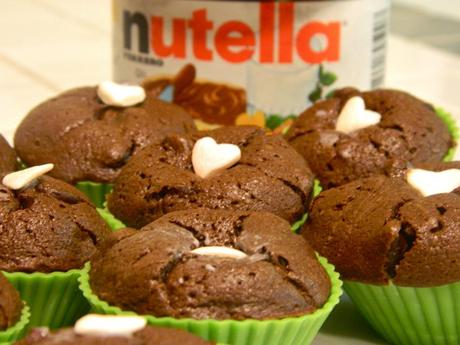 + This is a small recipe that yields about 12 mini muffins at 100 calories each. It's actually a good way to prevent and OC (over-chocolate).