Glossybox
is a monthly subscription beauty box. For £10 a month you will receive a themed box of samples, and each box is a surprise. Click
here
to find out more/ sign up :-)
The theme of this box is all about Detoxing. We've all been partying, eating, and drinking over the festive season and new years eve, so I'm really pleased with the theme for this month as I definitely need to get back to a more health conscious state of mind.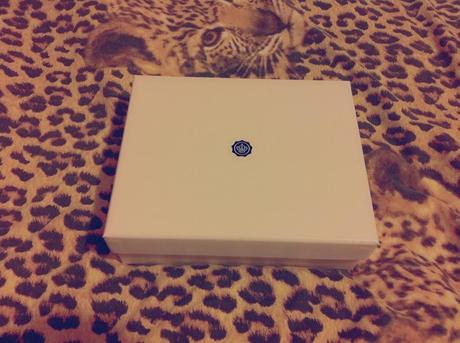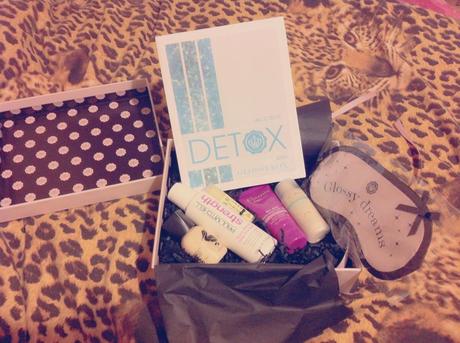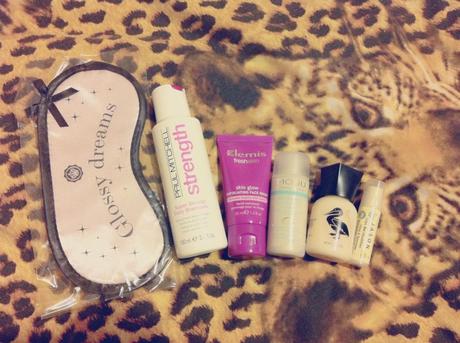 I've been subscribed to Glossybox for quite a while now, and I really look forwards to getting the box each month. Although some boxes can be a bit hit or miss, i'm usually happy with products I receive.
Here is a run down of the products that I got this month:
Elemis // Skin Glow Exfoliating Face Wash
"With a deep pore cleansing action, this exfoliating facial wash contains cherry powder and jojoba beads to gently polish and help refine skin texture. Enriched with mandarin and aniseed to soften and condition, leaving skin clear, brightened and more radiant."

Full Size: 100ml £12.00 // Sample Size: 30ml (£3.60)
First impression:
Love the smell, and the packaging of this product. Only a small amount of this is needed for each cleanse which is always a good thing. The exfoliating particles in this product are not too harsh which is good for me as I can be a bit heavy handed with exfoliaters. Leaves my skin feeling very soft, and it does not dry out my skin.
Duck Island // Body Lotion
"Stimulating the senses while capturing the aromas of the East (a fragrant combination of mandarin and bergamot) this indulgent body lotion will help you relax, whilst simultaneously stimulating your senses. Paraben - and mineral oil free."

Full Size: 2 x 250ml £24.95 // Sample Size 30ml (£1.50)
First Impression:
Fell in love with the scent of this! It really reminds me of the Fruit Salad sweets I used to get when I was younger. It feels quite hydrating on the skin, and the smell lingers on the skin for quite a while which I like.
Jason // Lips Bee Healthier
"The Jason brand name means 'healer' in Greek. To prevent parched and cracked lips, this rich, natural lip balm stick combines moisture-trapping Beeswax, Vitamin E and Green Tea Extract. Organic Aloe Vera Gel helps heal, soothe and protect chapped lips, while Shea Butter and Sweet Almond oil moisturise."

Full Size: 4.6g £1.99 // Sample Size: 4.5g (£1.94)
First Impression:
Really like this so far. The product feels a bit hard on the lips at first but melts on application which is nice. This lip balm feels really hydrating, and I love the smell. It kind of smells like After Eights even though there is no chocolate or mint in it!? Maybe I'm just craving sweets...
Monu // Warming Aromatic Mask
"This warming facial mask helps increase vitamin and mineral absorption, instantly renewing and invigorating your skin. Natural clay provides a deep cleanse, while simulating and renewing cell health. Beeswax and coconut oil soften, nourish and hydrate the skin."

Full Size: 100ml £24.95 // Sample Size 30ml (£7.50)
First Impression:
I still don't get a warming sensation from this product. It has quite a medicinal scent to it which I personally love. I apply the product with my hands, and it goes on very smoothly. After rinsing my skin looks visibly clearer, my boyfriend even commented on how good my skin looks! I love the formulation of this product. I just wish it had a more warming effect.
Paul Mitchell // Super Strong Daily Shampoo
"Super Strong Daily Shampoo and Daily Conditioner were designed to help strengthen and repair hair that has been damaged by chemical, environmental or heat styling abuse by rebuilding the hair's internal structure leaving a natural feel and intensified shine."

Full Size: 300ml £11.50 // Sample Size 100ml (£3.80)
First Impression:
I try to stay away from products that contain SLS (Sodium Laureth Sulfate) as this ingredient dry's my hair out really badly. However, I might give this one a go as I love hair products that have repairing properties.
Total Box Worth: £18.34 (approx)
Overall I am pleased with the products that I received. My favourites are the Duck Island Body Lotion as I really love the nostalgic scent, and the Jason Lip Balm because it is really hydrating on my lips which is a must for the current winter weather.
I hope you enjoyed this post. I'm not sure if I will make Glossybox posts a regular thing on my blog, as there are so many available on line every month but we shall see :-)