When I'm on the road, I get by through interacting with people in the social media space. Given that I only check Twitter, Facebook, and Gmail most often, I decided to go for the budget-friendly POWERSURF 499, which is one gigabyte of data over 30 days. I must stretch my data allocation to last me a month, so I have to track my usage occasionally. I'm happy that it's easier to keep track of my data with the Globe Mobile Toolbar. Read more…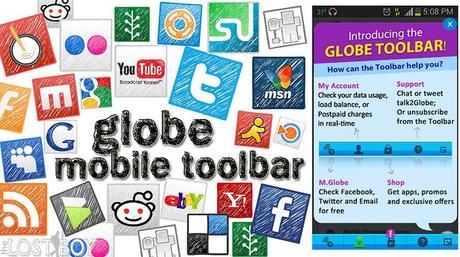 As I've said, the Globe Mobile Toolbar conveniently allows tracking of remaining mobile data through its My Account function. But that's not all because it also displays load balance and expiry for prepaid, unbilled charges for postpaid, and surf promo status and expiration.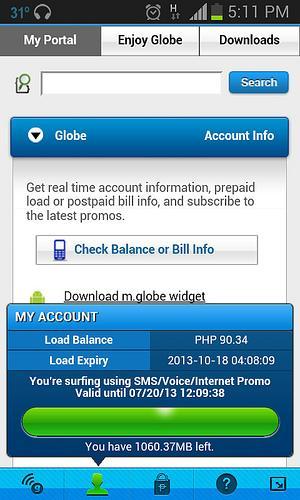 The Shop option, allows one-click registration to Globe's awesome array of surf promos. There's also a button to download featured apps and avail of special offers.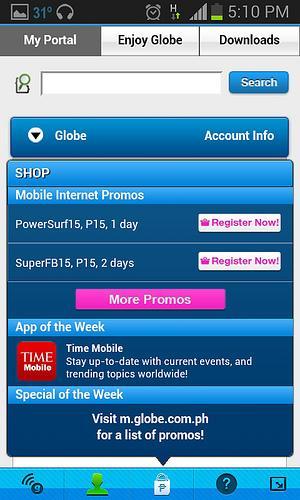 The next one, the Help/Support function, is helpful for subscribers needing assistance. It allows easy access to Talk2Globe on ChatAssist and Twitter.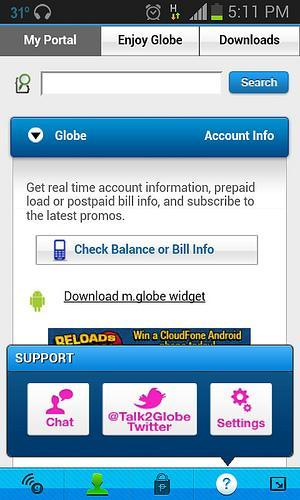 Lastly, with just one click, the Globe Mobile Toolbar takes users to the m.globe mobile portal, which contains useful info like social, web links, news, and all the hottest updates all on one page. Access to it is free and doesn't count towards data usage.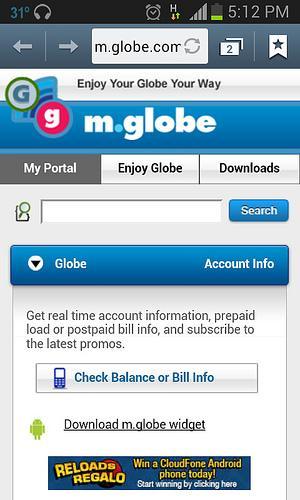 The Globe Mobile Toolbar, which is entirely free to use, aims to make our mobile internet experience easier, convenient, and worry-free. Soon enough, it's going to automatically appear on native browsers of different smartphones powered by Globe Prepaid, Globe Postpaid, and even TM, so watch out for it! But don't worry, if it's not for you there is going to be an option to exit out of it. In the meantime, check out surf.globe.com.ph to choose what mobile data plan suits your needs best.
Those who wish to be a beta tester of the Globe Mobile Toolbar may sign-up here. Be sure to follow Globe Telecom on Facebook and Twitter for the latest promos and updates!