I wanted to share a look that i did.  I wanted to do Christmas look using a french tip but with Christmas colors.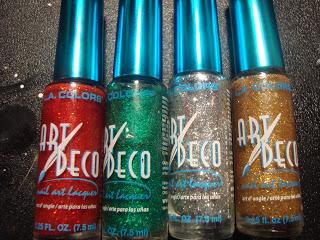 These are the colors that i used. You can put a top coat on. however i did not.
These are from L.A. colors Art deco nail art lacquer. From let to right: Red glitter, Green glitter, Ice Breaker, 24k glitter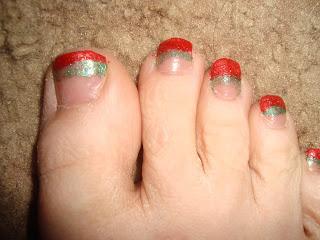 For this look i used the red glitter on the nail tips and then brushed a thin line of green glitter right under the red.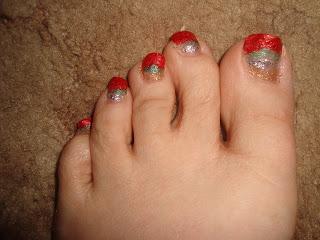 I wanted to add a couple of more christmas colors So i also added a line of ice breaker and the 24k glitter on the big toe nail and for the others i alternated between a line of ice breaker and 24 k glitter.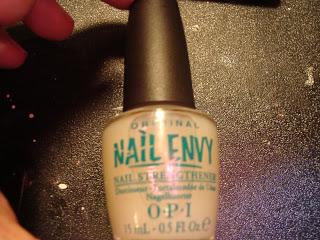 I then applied The O P I nail envy nail strengthener on the tops.
I am so excited for the christmas season
Peace and beauty
laurie ann