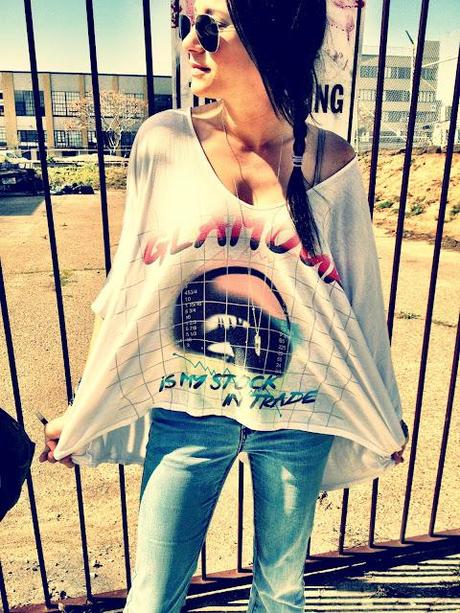 ( Forever 21 flared light denim jeans, Trash & Luxury "Glamour is my stock in trade" batwing  top, Steve Madden Saffronn boots in taupe, vintage brown belt, Tano green slouchy  handbag, oversized faux fox tail purse accessory )
Favorite thing... finding things in my closet that I totally forgot I had, especially when they are  things I haven't worn yet. As much as I love that feeling, it happens far too often for me- making  me think that I may have a bit of an addiction to shopping? Atleast it isn't booze or drugs... although  it is probably just as taxing on my wallet. Anyways, I love walking around by my office and finding  fun new places to take pictures & shop. We were on our way to lunch when we stopped to snap  these shots, and across the street we spotted a hole in the wall antique shop. We meandered in,  and I couldn't believe my eyes. I was in heaven. It was a southwestern antique store filled with  cow skulls, cactus wind chimes, oversized cow print pillows, deer's antlers, and MUCH more. I  am now allocating a bit of my paycheck a month to buy myself one thing from that gem of a  store. So, back to my outfit... how cool is that shirt?! I got it in Portland and it is a by a company  called Trash and Luxury. If you can't read the shirt, it says "Glamour is my Stock in Trade"...  sick, right? I love what it says, I love the fit, and I love that it is constructed of that super worn  in cotton fabric (you know what I'm talking about). Mmm, perfection!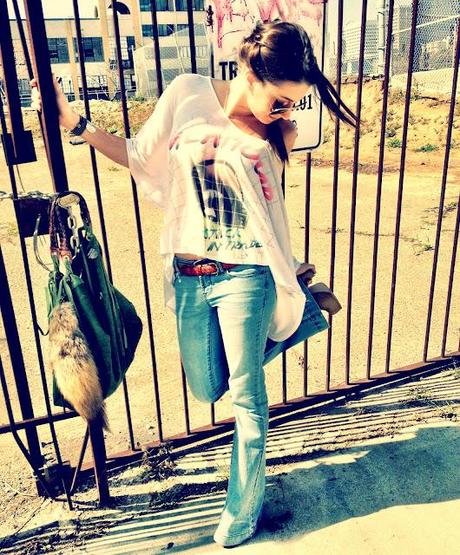 Sunny days are my fave, especially when I can be outdoors.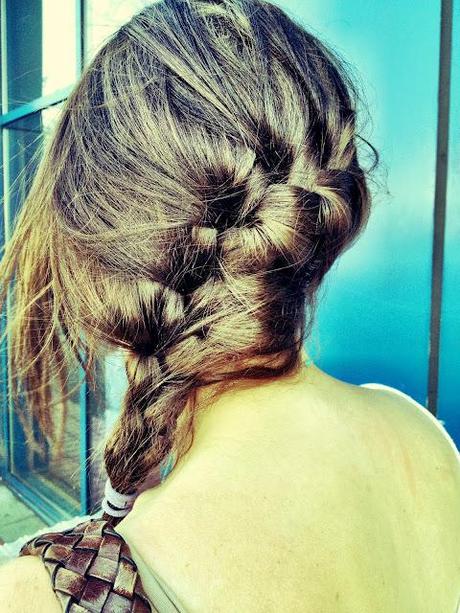 My coworker did my hair at my desk :) I wish I could do this to myself!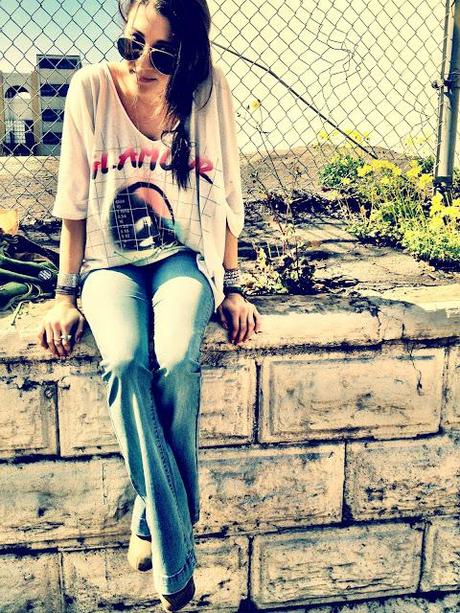 Even though that wall was a climb, it was perfect for a photo.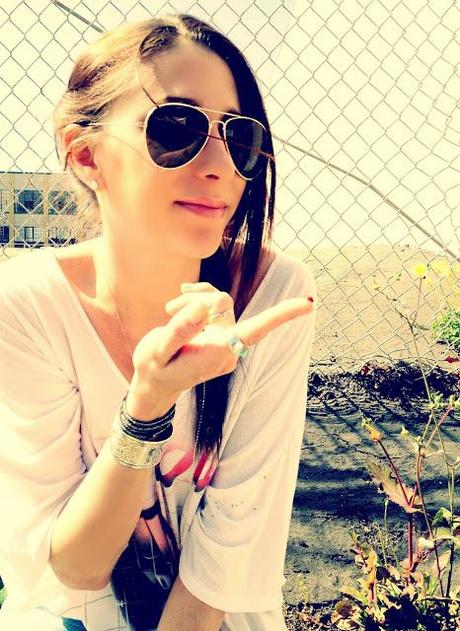 Lucky ladybug landed on my finger, always a good sign.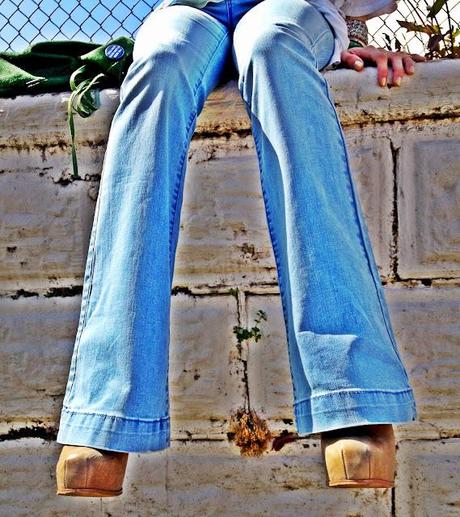 Love my Steve Madden Saffronn boots so much! Just ordered them in black as well.