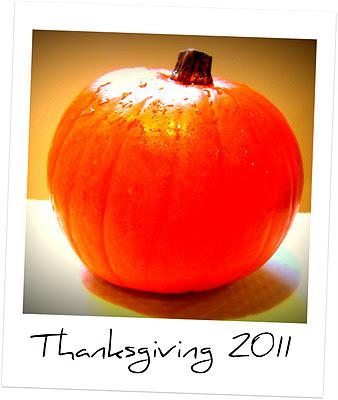 Another Thanksgiving has come and gone and this year didn't disappoint. What a great long weekend. Thanksgiving is my favourite time of year. I love that it brings to surface all that makes Fall such a great season. The gorgeous colours, the crisp in the morning, warm in the afternoon weather, cashmere and the smell of burning logs. I can't get enough of Fall. Add to that list, the star of the season: Pumpkins.  Everyone has their own special recipe for this fruit and this weekend, Mr. Pumpkin was the star of my Spiced Pumpkin Bread at our Thanksgiving dinner party. It's a recipe from
America's Test Kitchen - Healthy Family Cookbook
. This is one book, I highly encourage you to purchase. I've made dozens of recipes and everything has been a hit so far. There are tons of great recipes and an index of quick tips & important info. Honestly, I've bought many many cookbooks over the years and some are so complex and hard to understand that I've barely turned the pages. This cookbook is my go-to guide.
Anyway, let's get back to the Spiced Pumpkin Bread.
Here
is the recipe and an article about it. You'll notice that this is a very easy recipe that incorporates whole grains and cuts down on the fat. I actually replaced the white flour with spelt flour and it worked out well. The batter is thick and you do get a work out but look at the gorgeous colours. I hope you are salivating already....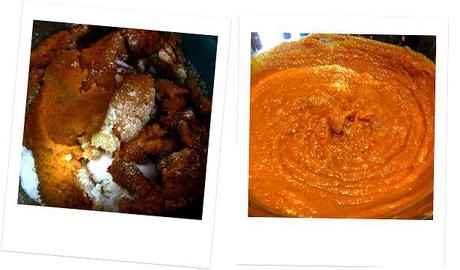 The batter pre & post mixing

What comes out of the oven is soft and moist, not to mention, full of flavour. The bread was a hit at the dinner party. I actually asked my mom to serve it with dinner as opposed to as part of the dessert table. Let's just say, my harshest critic gave me two thumbs up. No, not hungry husband. He loved the bread. I got a nod of approval from my brother - what a feat!

Mmmmm. Yummmmmm. It goes pretty darn well with a Starbucks Pumpkin Spice Latte too! 
Enjoy!F2