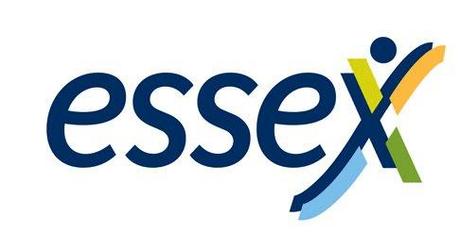 Job Description
Reporting to the Manager, Information Technology, the GIS Technician is responsible to maintain and enhance the Town's Geographic Information System (GIS), provide technical GIS expertise to internal and external stake holders and provide IT support when required.  The GIS Technician duties and responsibilities will include:
Establishing and implementing standards and procedures for GIS maintenance and database administration
Performing field investigations to ensure data accuracy using a variety of equipment and/or methods
Maintaining and updating all current and new data as it pertains to municipal infrastructure inventory to ensure Public Sector Accounting Board (PSAB) compliance
Administering and maintaining a variety of GIS applications:  ESRI suite, Internet  Mapping software (IMF) and Cityworks (Problem Tracking Software)
Working with all departments and other municipalities to complete various GIS projects
Providing training on new GIS applications to staff and Council
Implementing technological improvements to enhance the operations of GIS as it relates to the municipality
Acting as IT support when required
Performing other related duties as required
Qualifications:
Two (2) year diploma from a recognized college or university with a concentration in Geographic Information Systems (GIS) or a related field
Minimum of two (2) to three (3) years' experience with GIS applications preferably ESRI, AutoCAD and relational database applications (Microsoft Access and SQL)
Strong knowledge of the following: Windows XP & Windows 7, Office 2007 & 2010, Adobe Acrobat, desktop and network troubleshooting
Municipal GIS experience would be considered an asset
Experience with the following applications would be considered an asset:  Cityworks, Great Plains, Laserfiche, AVL, Mobile Mapper, CityWide, Latitude GeoCortex, Web EOC, Reverse 911
Excellent written, oral communication, organizational, analytical, problem solving and time management skills
Excellent presentation and graphic design skills for the creation of professional quality maps and related products
Valid  Class "G" Driver's license with access to reliable transportation
How to Apply
For full details and further information, please see our website at www.essex.ca (Town Hall/Careers).
Please submit your resume and a covering letter electronically to [email protected] no later 4:30 p.m. Friday, March 15, 2013 specifying "GIS Technician" in the subject line or by mail: 33 Talbot Street South, Essex, ON N8M 1A8; Fax: (519) 776-8811.
Job Categories: Technicians. Job Types: GIS. Job Tags: college or university, diploma, Esri, Geographic Information Systems, GIS experience, GIS Technician, Information Technology, Mapping software, Ontario, Technician, and Town of Essex. Salary: 40,000 - 60,000. Job expires in 25 days.
552 total views, 42 today
Apply for this Job
Name *
Email *
Message *
Upload resumé (zip, pdf, doc, txt, rtf)
Upload cover letter (zip, pdf, doc, txt, rtf)
Is fire "hot" or "cold"? *