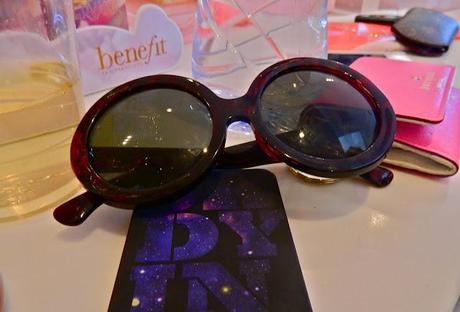 ( Chic accessories, and of course... champagne! )
This past weekend (sorry for the delayed post), my girlfriend & I headed up to Los Angeles for a photo-shoot. She was kind enough to ask me to style the shoot, and I of course obliged. We  had a great time catching up on the somewhat long car ride, bitching about Los Angeles traffic,  getting a bit lost, & drinking Kombucha champagne cocktails. We ended up exhausted and a little  tipsy, but all in all we had a fabulous time!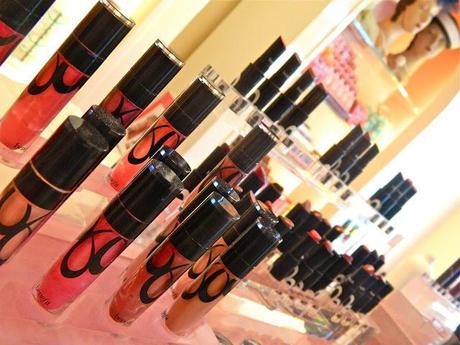 The Benefit store in Santa Monica was a girls dream come true. The decor was adorbs, and of  course the mass amounts of make-up were a blast to play with. Felt like I was 6 again, playing  with Mom's make-up.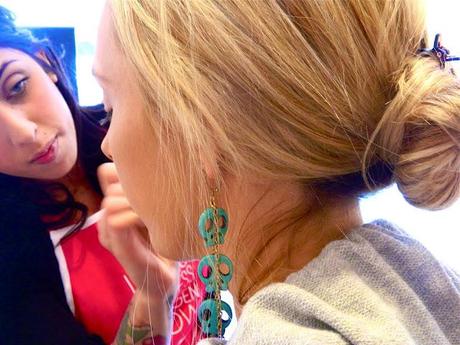 Lauryn getting her make-up done at the Santa Monica Benefit boutique for her photo-shoot.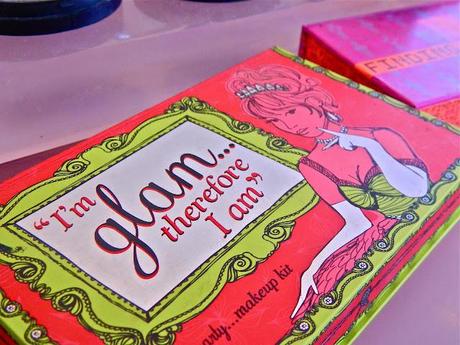 The packaging of the Benefit make-up kits were so fun to look at (and take pictures of... naturally).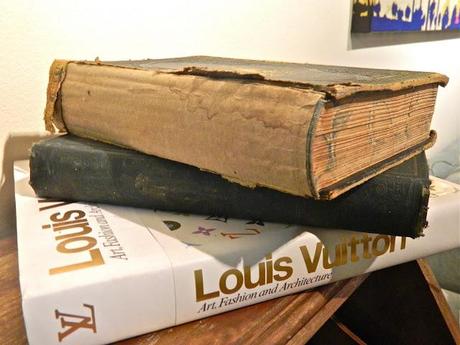 The photographer had some killer decorations in his abode, including these vintage books.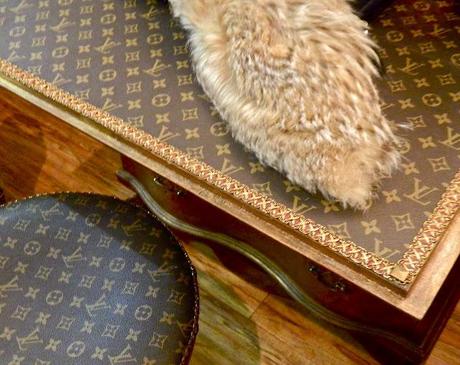 Obviously a fan of Louis Vuitton, the photographer had this custom desk made from actual  Louis Vuitton monogrammed leather. He ordered it straight from France.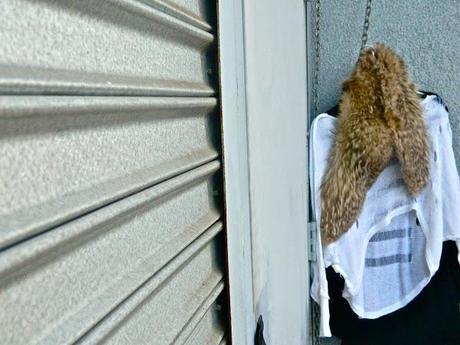 Fur stoles & shredded fabrics, a fabulous combo for a Spring shoot.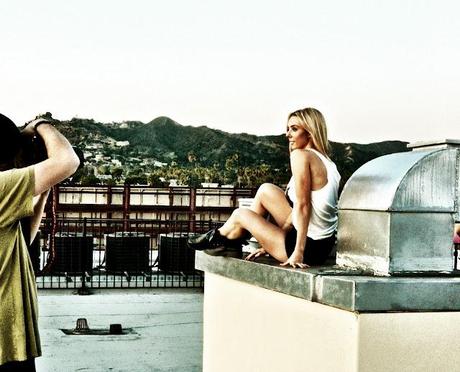 Sneak peak of the end result. I will show you the professional ones when I get them! Also, be  sure to check out Lauryn's blog, The Skinny Confidential. She has some great fitness tips &  diet modifications to assist you in getting that rockin' bod just in time for summer!