When my nephew came into the room squealing "ie ie (auntie), can you make gingy for meeeeee?", i shot his mom, a blank look.
"Gingy", my sister explained, "the gingerbread man from Shrek"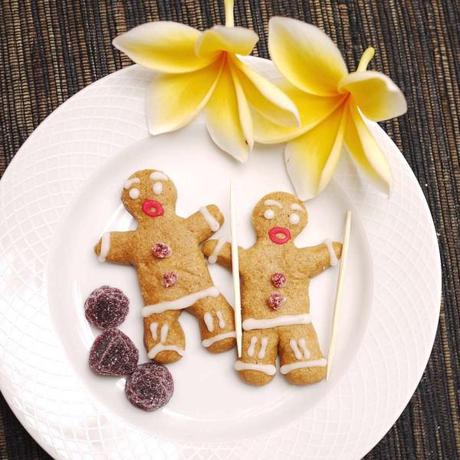 Geez, of all the characters in Shrek, it had to be Gingy who made an impression on him.
But then again, I guess i should have counted my luck that he asked for Gingy. Had it been Princess Fiona, or Donkey, i would have thrown in the towel at his request.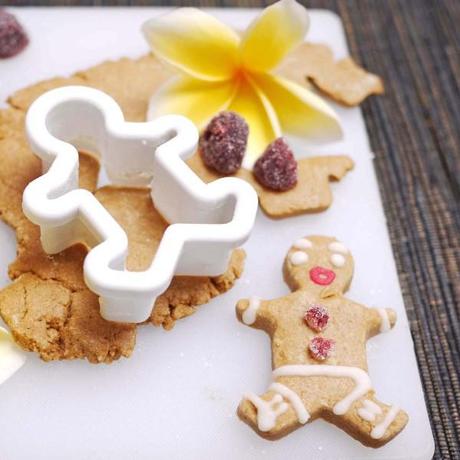 Owning a regular gingerbread cutter is one thing, but making Gingy is another. Having googled various images of Gingy, i found that he was a nonstandard gingerbread. In the story, Gingy had his legs broken when Lord Farquar tortured him. Hence, his feet was pointing down instead of upward with stitches at the knees.
Besides the different feet, regular gingerbread also had spindly arms, not quite like Gingy who probably had some time in the gym and had bulkier arms.
So i did a little recontruction. Right after i cut the dough with the cookie cutter, i pushed down the feet, and added a bit of dough into the arms.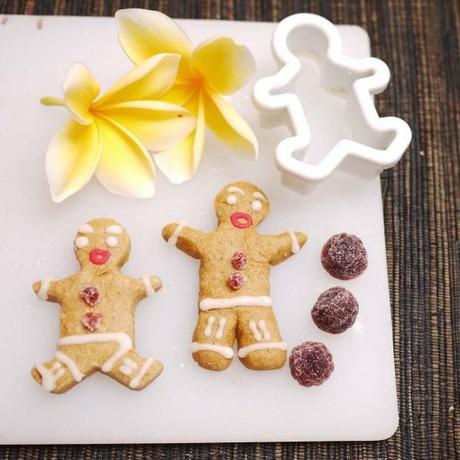 Can you tell the difference?
These are probably not significant differences to us adults, but i guess when you are my nephew, a kid, you tend to get really analytical about the nitty gritty. And the last thing i wanted was to disappoint him.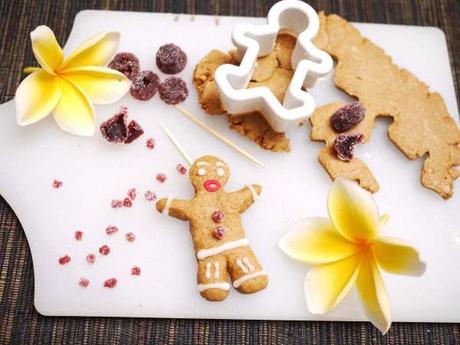 For the buttons, i have used blackcurrant chewy gummies. I just cut them into mini sizes and roll them into balls with my fingers. And with the help of a little bit of icing, i was able to attach them to the cookies.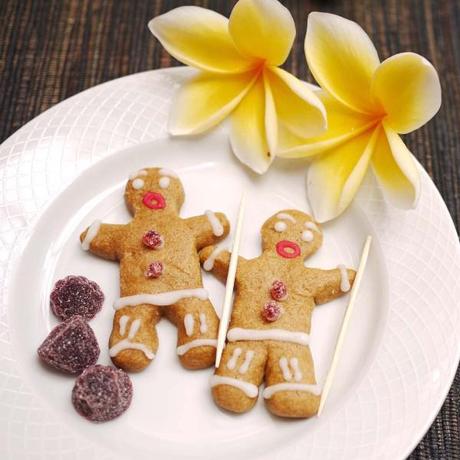 Voila!
Oh, and just for the record, these are not really Gingerbread cookies. I knew that the ginger, honey or various spices wouldnt sit too well with my nephew. These are just regular butter cookies to which i have added chocolate paste for colouring!
For Butter Cookies recipe, Click Here!
And do head over to Diamonds for Desserts, for a clear step by step instructions on how to make Gingy!