In a show like Gilmore Girls not only are the main characters our favorite but also the small ones as well.  We had to include Michel Gerard (Yanic Truesdale) on our countdown with the top rants.  Make sure to let us know in the comments below or tweet us @FrontRowChat if we left out your favorite moment!
Sairah- Michel ranting about Tobin (S4E10)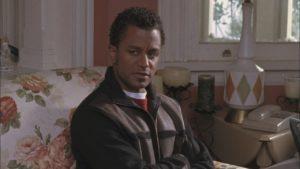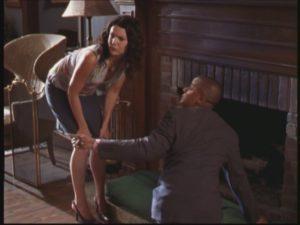 Cassie- Michel and Lorelai talking about a mouse in the Inn (S3E2)
Lorelai: We cannot have this mouse running around in the inn, customers will freak!
Michel: Tell them it's a baby, people love babies, they'll talk to it in funny voices.
Lorelai: Did you call an exterminator?
Michel: Why, no, what a wonderful idea!  I was actually going to fasten a large wedge of cheese to my head and lay on the ground until Mickey gets hungry and decides to crawl out and snack on my face!
Hannah- Michel ranting about the cash and prizes he won from The Price is Right. (The RV.) (S7E17)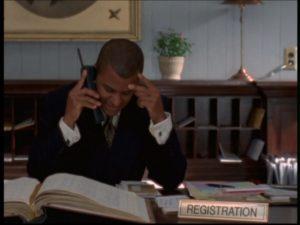 Lisa- Michel ranting about dealing with stupid people. (S1E1)
Lorelai: [Michel is ignoring the phone] Michel, the phone.
Michel: Mmm-hmm. It rings.
Lorelai: Can you answer it?
Michel: No, people are particularly stupid today. I can't talk to anymore of them.
Lorelai: You know who's really nice to talk to? The people at the unemployment agency.
Michel: [He pickes up the phone] Independence Inn, Michel speaking.
[pause]
Michel: No, I'm sorry, we're completely booked.
Gilmore Girls: A Year in the Life premieres on Netflix on Nov 25.
Image credit: The WB