Every once in awhile a show comes along that combines things in such a way that you can't help but feel the magic. Gilmore Girls did all of that and more by giving us things that stir our hearts as well as our minds. Today we've got our favorite heartwarming moments. Let us know your favorite by leaving a comment below or tweeting us @FrontRowChat.
Lisa- Richard helps Lorelai with the insurance on her inn (S6E5)
Sairah- Lorelai's annual Birthday speech to Rory at the exact time she was born (S1E6)
I love this tradition that they have. It is a special moment that they share every year.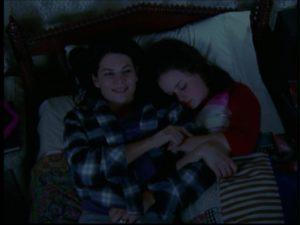 Cassie- Jess thanking Luke for everything he did for him. (S4E21)
This was the first real big step forward that Jess took, and I'm so glad it wasn't the last. But this small moment of him making amends and being responsible just solidified in my mind why I was and always will be a huge Jess fan.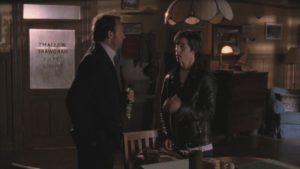 Hannah- Rory's Valedictorian Speech (S3E22)
Gilmore Girls: A Year in the Life premieres on Netflix on Nov 25.
Image credit: The WB