There are many reasons why we love Gilmore Girls. I think the biggest reason why we watched was to see what Stars Hallow event will be going on this week.  Every week there was a new event they would show us how unique the town was and would make us want to live there.  If we forgot your favorite moment tell us in the comments below or tweet us @FrontRowChat.
Cassie- Edgar Allan Poe Society (S3E17)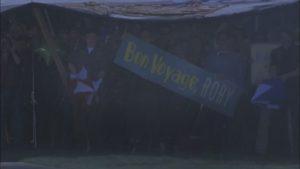 Hannah- The Bon Voyage Party for Rory (S7E22)
I'm not sure if this counts as random or not, but it's definitely a favorite town moment of mine.  I love how they all came together to make the party happen, despite the short timeline.  When Stars Hallow wants to celebrate, they'll do anything to make it happen.
Lisa- Snowman Building Contest (S2E10)
Sairah- The Hay Bale Maze (S7E18)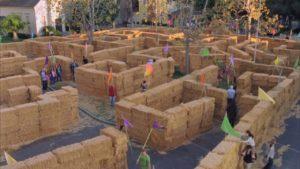 Gilmore Girls: A Year in the Life premieres on Netflix on Nov 25.
Image credit: The WB