Hey people Welcome back to my bath and body products review section. Here I have an unique soap from

Gia Bath and Body Works

. I hope you remember my tiny haul from them, if not

check my haul post.

The ingredients and soap color makes it different from others. It is named as Papaya Creme' Silk.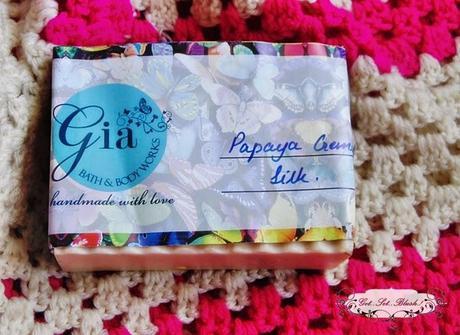 Price and Quantity:
INR 250 for a soap bar.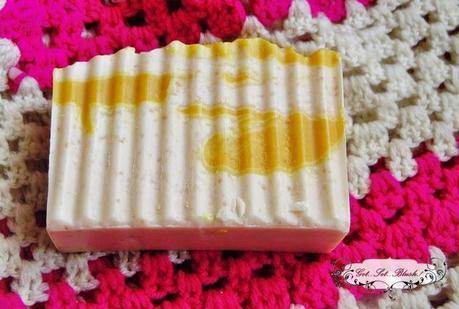 Package:
It comes in a thin plastic cover wrapped by a cute girly paper with the brand name on it.
Ingredients:
The best part of the paper cover is, when you rip it open you get to see the list of ingredients and their uses. I never knew castor bean oil can protect the skin from the sun.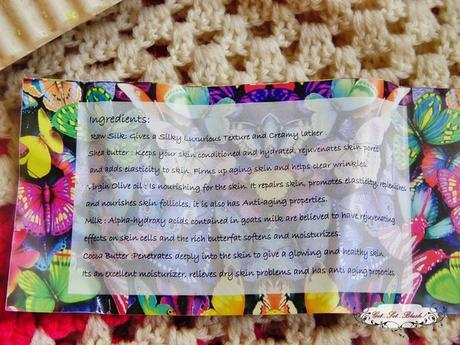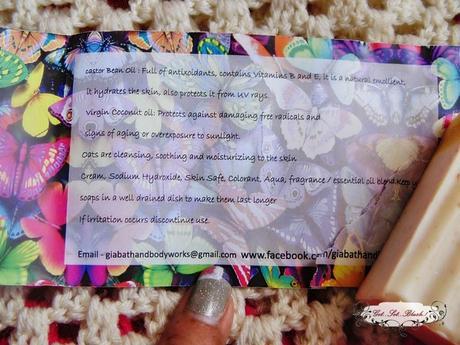 Look:


It comes in a rectangular shape with an irregular finish on the walls. The soap has yellow swirls in a creme base.I do not like color yellow. However, in this case the smell won. The smell of the soap is divine and not at all over powering.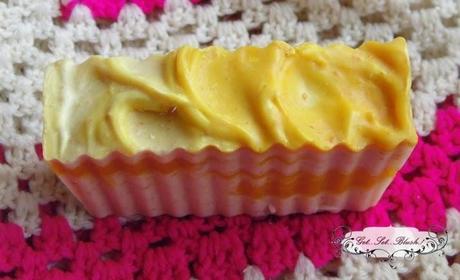 My Experience with the soap:
I loved the soap. I used it without dividing it into pieces. This is because I liked the way it has a zigzag finish on the sides. This when I am using it on my hands,I felt as I am massaging my hands. I totally liked the feeling. It lathers well but only not making your skin dry. When I plan to stay at home, I don't even apply the moisturizer as I feel the soap actually moisturizes my skin well.The smell is divine.I wish it stays on me forever lol. As soon as I'm done with my shower, the smell fades off too :( Overall, as a body bar this one is a must try.
Forgot to mention, once you start getting the soap to melt to the halfway you will see the tiny real papaya pulp. This acts as a very mild scrub. It is gentle enough to use everyday. It tends to melt quickly so you make sure to store it in a dry soap dish.
My Rating:
5/5


My Recommendation:


I am wondering if you still waiting to read this, I guess after you finish reading my experience section, you are bound to own one from Gia Bath and Body Works.