July 31, 2013, admin, Family, Photos, Play, , 1
We were very lucky this morning to be able to have some outside play before the rain came.  As per usual, Little Mr A had no interest in getting involved in anything remotely messy (in this case only water!) but Little Miss A was quite happy to jump right into the tuff spot.
Little Miss A had a lovely time splashing about whilst Little Mr A blew lots of bubbles and played with his catapult…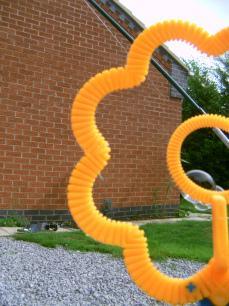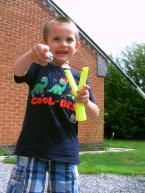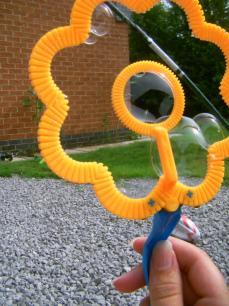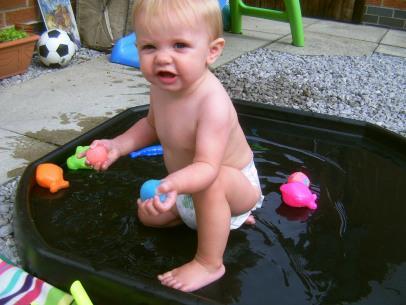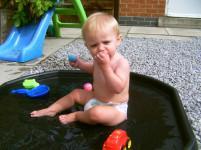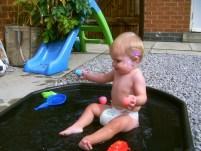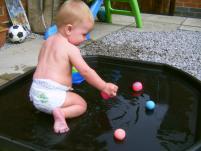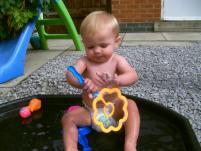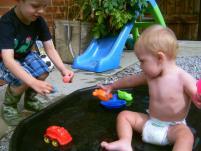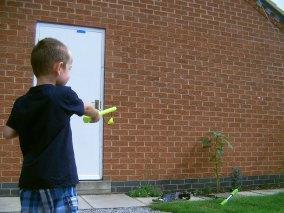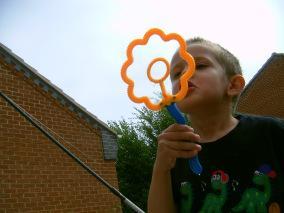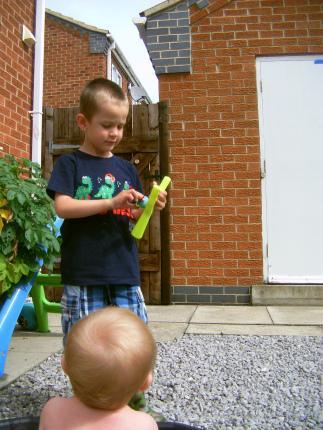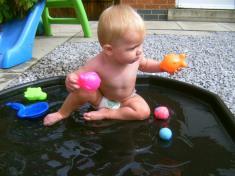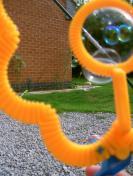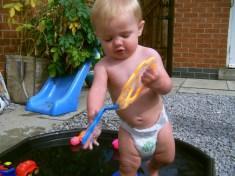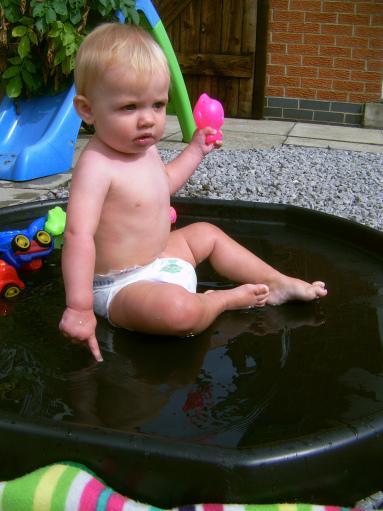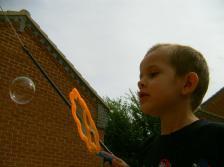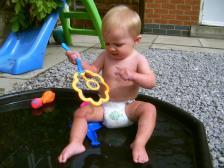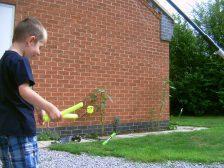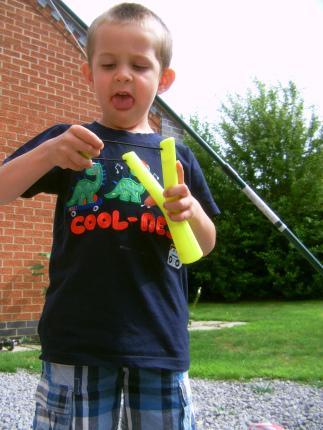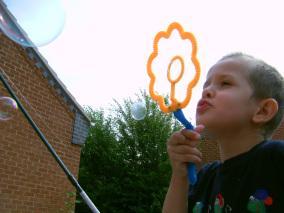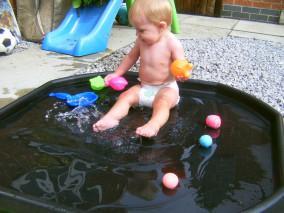 Unfortunately, now Little Miss A has taken to walking everywhere, we had to stop when she decided it was more fun to stand up in the tuff spot and try to walk!