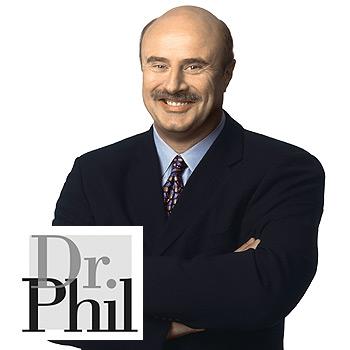 Audiences of the popular daytime talk show "Dr. Phil" were in for treat on the Feb 23, 2012 taping segment, which featured Dr. Phil's own personal chiropractor.  The segment, which aired on March 14, began with Dr. Phil introducing Dr. Mancini as his chiropractor for 14 years.  Dr. Mancini spoke about the concepts of chiropractic, and specifically that the difference between chiropractic and what he called the "sick care system" in the U.S. is that chiropractors "assume the patient is well, not sick."  This is a concept embraced at Georgia Clinic of Chiropractic, where Augusta patients are not herded together as "sick people" but rather as individuals with unique conditions that should be addressed (instead of merely covering them up with medications).
Debuting in 2002, The Dr. Phil Show currently has 21 million viewers per week, and is broadcast on 220 television stations across the U.S. and in more than 40 countries worldwide.  Nominated for a Daytime Emmy Award every year since 2004, many tune in each week to hear his advice on a wide variety of topics, including weight loss, financial planning, and errant children, to name a few.  Produced by Harpo Studios, Dr. Phil is not one to shy away from exposing the truth, even if it may leave some audiences surprised.  By bringing in his personal chiropractor on the March 14 taping, Dr. Phil wanted his audience to know there was a personal connection to his chiropractic segment, and specifically how he knew first-hand the benefits of chiropractic care.
Dr. Phil reinforced how chiropractic can play a positive role in everyone's health, telling viewers, "I got chiropractic treatment from you [Dr. Mancini] 2 or 3 times a week." He went on to introduce his current personal chiropractor in Los Angeles, Dr. Patrick DeFazio, who was given an opportunity to talk more about chiropractic and how it can help relieve stresses on the body. As the show wound down, Dr. Phil thanked both Dr. Mancini and Dr. DeFazio for taking care of him over the years.  After the show, a number of people working on the set asked about how to find a local chiropractor or remarked how much they had learned about the value of chiropractic. This was in addition to the many members of the audience who talked about chiropractic.
If you missed the episode and would like more information on how chiropractic can help you and your specific current health conditions, you can schedule a complimentary consultation at Georgia Clinic of Chiropractic.  Many of our patients in the Augusta area comment on how much they appreciate their complimentary consultation being an important part of the patient experience at our clinic.
---
Information in this article was contributed by the editorial staff of Dynamic Chiropractic.
 Georgia Clinic of Chiropractic is conveniently located off Furys Ferry Rd in Martinez, Georgia and provides quality chiropractic care to the Augusta, Martinez, and Evans communities.  To schedule an appointment, call (706) 814-5053 or visit www.georgia-clinic.com for more information.