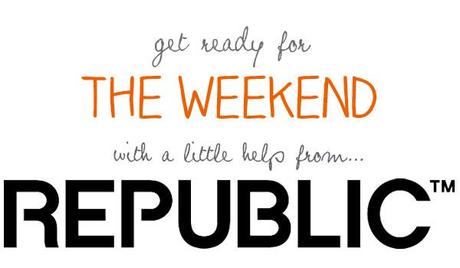 Happy Friday everyone! We love the weekend – it may be January and our bank accounts may be looking a little worse for wear, but that's no reason to stay in! There's always something going on and if there's a good tune playing, you can guarantee we'll be there!
We like to start planning our weekends ASAP – from what we're wearing to where we're going, it's all sorted! Take a look at what we'll be up to on Saturday and Sunday…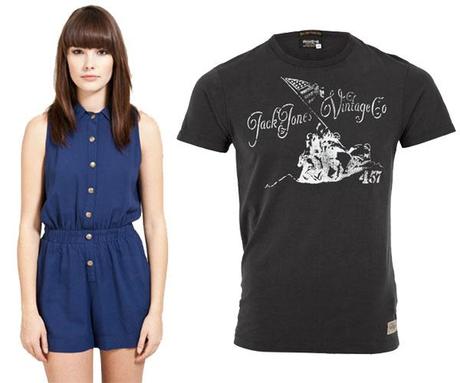 Miso Button Playsuit and Jack & Jones Blackburn T-shirt
We LOVE this cute navy playsuit by Miso. It's the perfect weekend piece – dress it down with thick tights, a chunky cardi and vintage-style brogues or give it an evening edge with high heels and a long necklace. For guys, this cool Jack & Jones tee looks just as good with jeans and trainers for lounging about as it does with chinos and smart shoes for a night on the town.
The Republic office is currently slightly obsessed with Yo Sushi – a conveyor belt of constant, snack-size tasty treats? Yes please! And if we needed another excuse, right now there's 40% off all food when you sign up online. See you there!
What we'll be listening to
This song has been playing non-stop in the Republic office. We can't get enough! We'll be blasting it out all weekend and may even bust a few moves. Yep, we're totally cool!
So that us sorted for the weekend – what will you be up to?
Jen x
Social Media Team