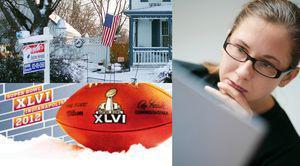 If this week is any indication, this is going to be a busy spring! Spring market traditionally starts after the Super Bowl, but our market is very weather dependent. With warm temperatures and little snow, everyone seems to be thinking spring already. I had a closing yesterday where everyone (except me!) showed up without a coat... in January in Minnesota??? That doesn't happen very often!
It seems calls and emails were coming from everywhere this week, not just for me but for other agents I talked with as well. Buyers, sellers, investors... local, relocation... people ready to get started working towards whatever their end goal may be.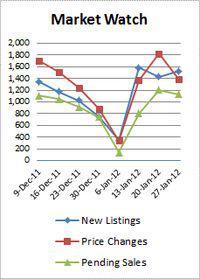 This week's Market Watch shows things moderating again after a dramatic bounce up following the holiday season. What this doesn't show is everything going on behind the scenes before listings and sales are actually recorded... that is what is happening now, getting ready for spring market. With Super Bowl only 9 days away, spring market will be here before we know it. As I said last week, listings are needed!!! ... it's time to get ready! 
Click here get a Market Watch update emailed to you every Friday.
Sharlene Hensrud, RE/MAX Results - Minneapolis - St. Paul Market Information
RELATED POSTS