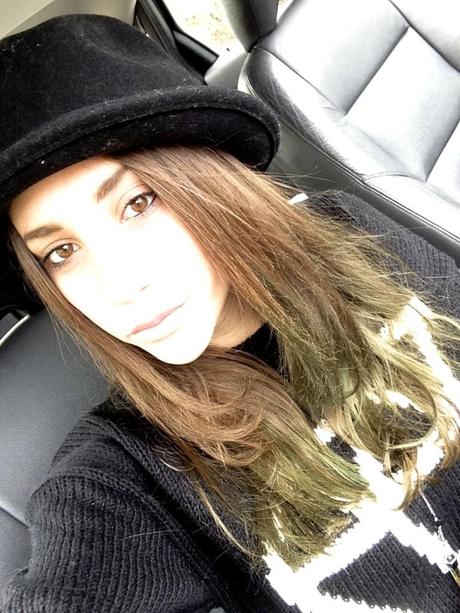 + shameless selfie #notsorry +
Two outfit posts in a row? You may actually think I am always doing cool shit that deserves cool outfit. True story, I am not. 
I work from home, which is great cause I get to set my own hours and all that jazz, but it also kind of sucks because I am home A LOT! Sure I could go to the coffee shop, but when you get into a routine, it's not easy to break. Plus, lugging all my work stuff around just seems like too much work.
Therefore, when it comes to the weekend, I try to do AS MUCH OUTSIDE as I can. These pictures are actually from this past weekend (sorry for the delay) and I am happy to say I spent a lot of time soaking up some much needed vitamin D. Saturday we went to the beach to fly a kite, and Sunday we took a lovely little stroll through the amazing meditation gardens in SD. If you live here and haven't been, or your planning a visit, this place is a must see.
It is soooo pretty there. It's basically a secret garden with beautiful flowers, huge coy fish, and quite possibly the best ocean view in all of SD. Not to mention the only talking you will hear is maybeee a faint whisper (the quite is nice sometimes), and people are just getting their zen on in little nooks and crannies throughout.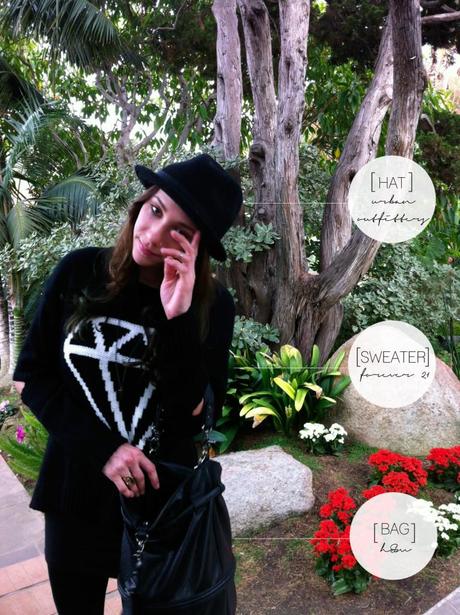 + black bowler hat //
diamond sweater
//
black bucket bag
(similar) +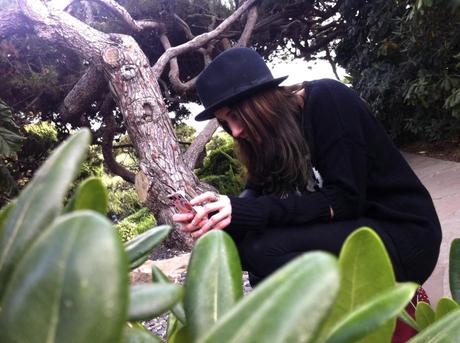 + capturing a shot of the insanely large coy fish +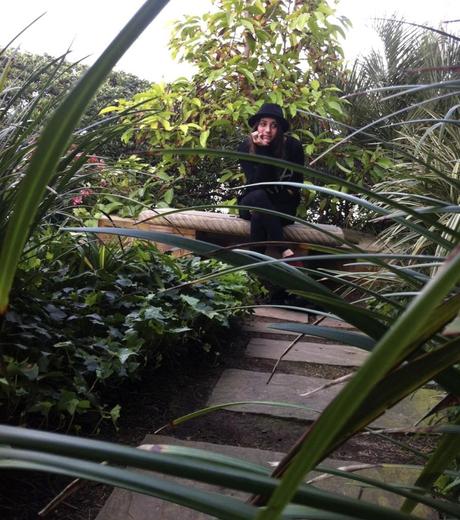 + zenning out +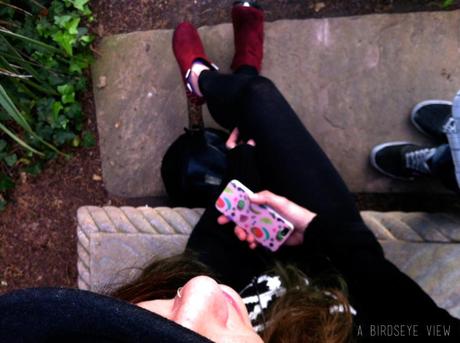 + my man-friend likes to get artsy with a cool birds-eye. Urban Outfitters 3D fruit iPhone 5 case found here +
+ until next time, meditation gardens!! +