More share buttonsShare on Pinterest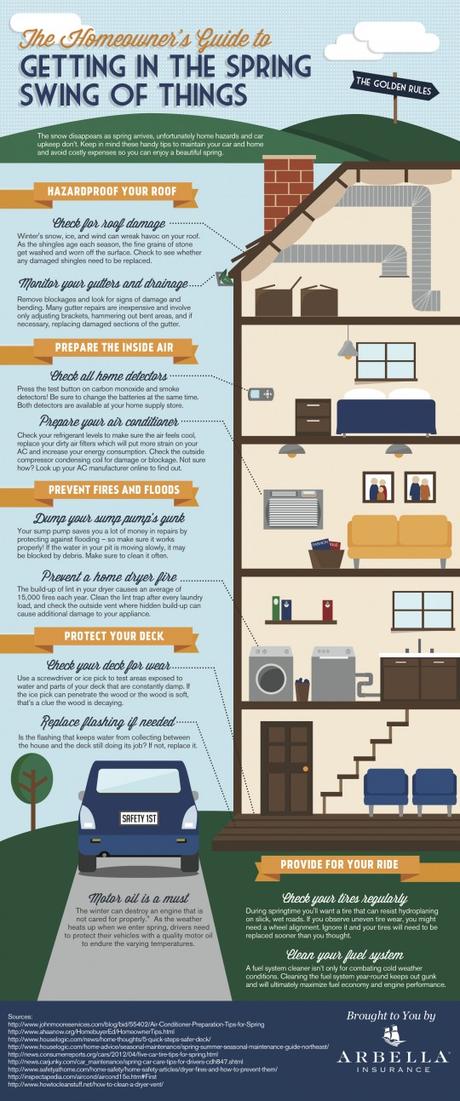 Now that Spring has finally arrived in the States, it's always a good time to not only perform Spring cleaning, but to make sure your home is in tip-top shape!
We just had several months of bitter cold temperatures and snow. Winter time can wreak havoc on your home and if left unchecked, can lead to problems in the Spring and Summer.
What kind of problems in my home?
The frigid temps can cause wood damage to your home and your roof.
The weight of snow that was left on top of your roof could have weakened it.
The melting snow could seep through the cracks in that same weakened roof.
With water seeping into your home, that creates even more issues on the inside (leaking ceilings, walls).
Let's not forget what Winter could have done to our vehicles!
Spring time is a good time to check the air pressure in your vehicle. Remember, we don't run the same weight when we have seasonal changes.
Might be a good time to have your oil changed as well as have you other fluids checked.
Don't forget to check those lights that are so essential to our safety on the road, as well as those wipers that help us see during April showers.
I stumbled upon this fabulous Homeowner's Guide to Spring checkups. I highly recommend you give it a read, print it out if necessary, and start making those check!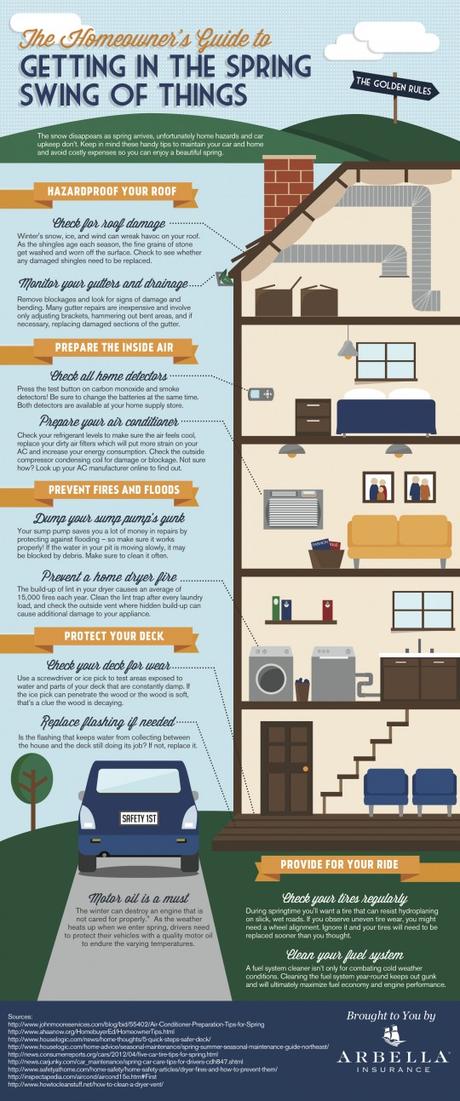 by
michelleink88
.
Isn't that awesome!
Over to you
Are you diligent in doing home and vehicle checks during seasonal changes? I'll confess, I'm must better at checking my vehicles (that is when I keep them long enough), than I am at checking my home. Seems like MAN'S WORK to me.

010000Share on Pinterest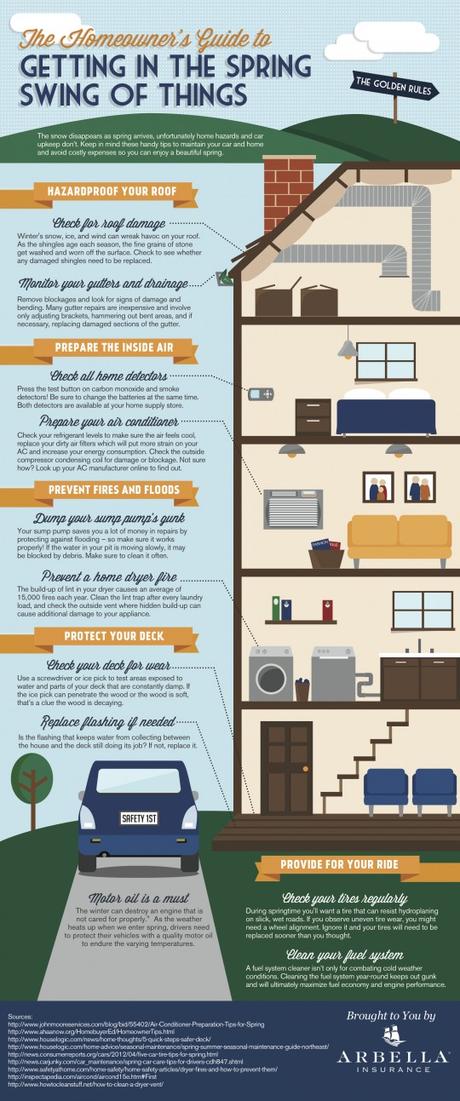 More share buttons0Share with your friendsYour Name
Your Email
Recipient Email
Enter a Message
I read this article and found it very interesting, thought it might be something for you. The article is called Getting in the Spring Swing of Things and is located at http://www.mygirlyparts.com/2015/04/spring/.
Captcha
Submit