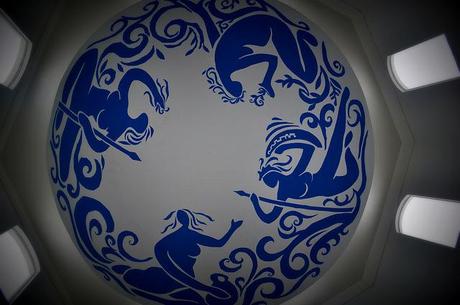 Ceiling painting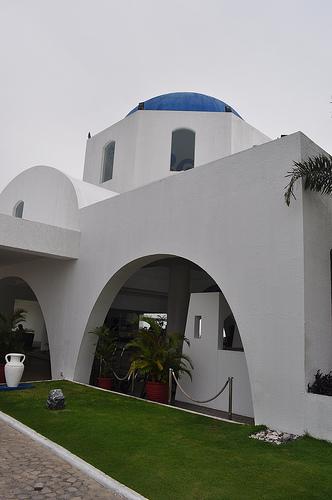 The blue dome stands out
from the distance.
After our failed surfing foray in San Juan we decided to drop by Thunderbird resort in  Poro Point before going back to Manila.  It was very windy and dark clouds cover up the sky when we arrived – pardon if the pictures below doesn't give justice to this place.  
I first learned about Thunderbird being the Mediterranean inspired resort in the north.  I was also told by the wife that the movie No Other Woman  was filmed here. Imagining an Anne Curtis-Smith and Cristine Reyes clad in their 2-pc swimsuit basking in the resort's pool we immediately drive to Poro Point.lol
While my dream of going to Greece is still a remote possibility I was certainly not disappointed of what I saw in Thunderbird. The place is very calm and lovely.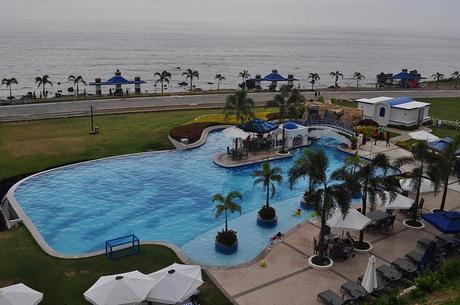 The fascinating view from the veranda
 The Santorini inspired architecture will surely transport you to Greece in  a way. From the main hall there's a viewing area where you can see the infinity pool and fascinating view of West Philippine Sea.  We descended on the stairs leading to the beachfront where you can see the lighthouse perched on top of the hill.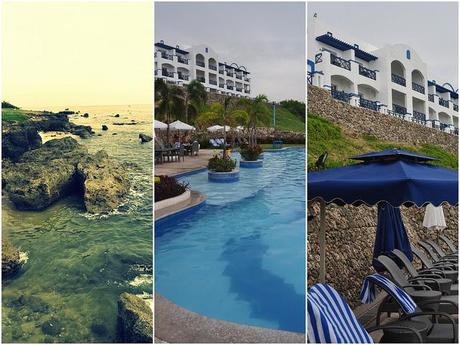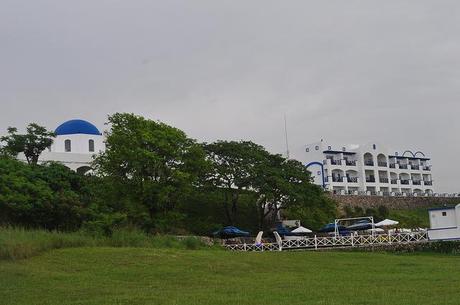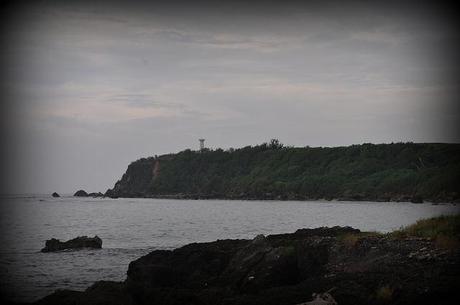 The lighthouse perched on top of the hill
The resort has golf courses and casino which is actually  the main drawer of the resort. I wish I could tell you how soft  and comfortable their bed but unfortunately I was stuck in taking pictures of the place.  Until we had enough snapping photos we eventually bid farewell  to this posh resort.