One of the things I most enjoy about spring is the excitement of the horseracing season. While most Americans are familiar with the American Triple Crown, a series of three races established in the late 19th century that represent the zenith of achievement for a Thoroughbred race horse, most are unaware of its British roots.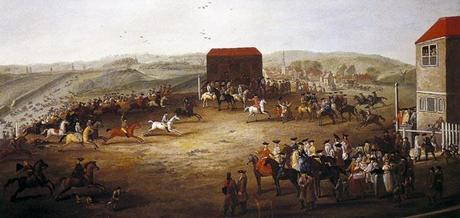 Many of the 18th century nobility were obsessed with racing (as depicted in my debut novel,
THE HIGHEST STAKES
). Over the past two centuries, the name "Derby" has become synonymous with great races all over the world, but the Epsom Derby is the original. Established in the late 18
th century, it began a long tradition of Triple Crown racing that has been adopted worldwide. The origination of this English Triple Crown serves as the backdrop for two stories from my new erotic historical
Devil DeVere Series
set in late Georgian England.
THE ORIGINS OF THE RACES
TheSt. Leger Stakes, originally proposed as the Rockingham Stakes was devised by the Marquess of Rockingham, an avid turfman and Anthony St. Leger, an army officer and politician who lived near Doncaster, South Yorkshire. The inaugural running was held at Cantley Common on 24 September 1776 and later moved to its present location, Town Moor, in 1778.The first winner was a filly owned by Rockingham.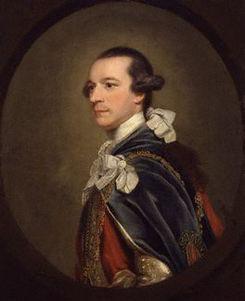 2ND MARQUESS OF ROCKINGHAM
Run over 1 mile, 6 furlongs and 132 yards (2,937 metres) The St. Leger is currently the final leg of the English Triple Crown, which begins with the 2,000 Guineas, and continues with the Derby. It also completes the Fillies' Triple Crown, following on from the 1,000 Guineas and the Oaks.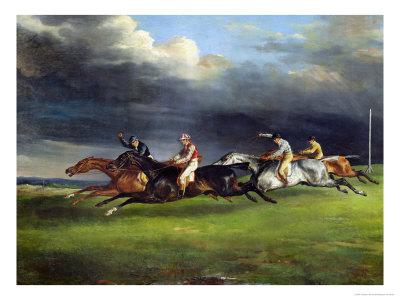 THE EPSON DERBY
The Epsom Derby,co-founded by the 12th Earl of Derbyand Sir Charles Bunbury, the Steward of the British Jockey Club, originated at a celebration following the first running of the Oaks Stakes (A race only for fillies) in 1779. When a second race was proposed to include stallions and geldings, it was named by coin toss between Lord Derby and Bunbury. Although Lord Derby won the toss, Sir Charles won the inaugural race with his young stallion Diomed. The race is currently run over 1 mile 4 furlongs and 10 yards (2,423 metres) at Epsom Downs Racecourse in Epsom, Surrey.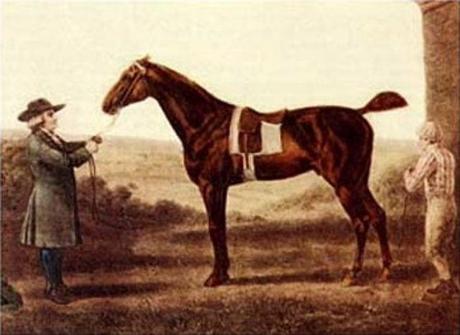 DIOMED
The 2,000 Guineas,first run on 18 April 1809 was followed by the introduction of a fillies only race called the 1,000 Guineas, both established by the Jockey Club under the direction of Sir Charles Bunbury, the co-founder of the Derby at Epsom. It is currently Britain's richest and most prestigious horse race, sometimes referred to as the "Blue Riband" of the turf. The race currently serves as the middle leg of the British Triple Crown.The 2,000 Guineas Stakes was first held in 1809, run over 1 mile (1,609 meters) at Newmarket.
FOR MORE, PLEASE FOLLOW THE LINK TO THE FULL POST: http://casablancaauthors.blogspot.com/2012/04/its-spring-so-get-your-derby-on.html