A passionate romance rife with seduction and intrigue coupled with South Sea scandal and Jacobite plots, TREACHEROUS TEMPTATIONS by Victoria Vane wins the 2014 RONE Award for Best Historical Post Medieval Romance.
Treacherous Temptations by Victoria Vane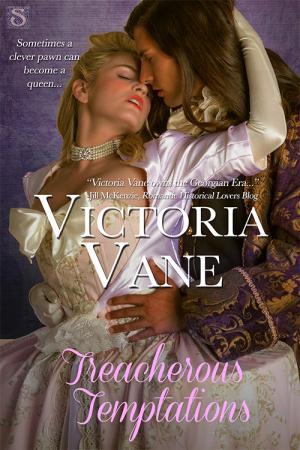 A reluctant heiress resigned to her fate… Mary Elizabeth Edwardes possesses one of the largest fortune's in England, but has no desire to leave her quiet country existence… and even less to acquire a husband she cannot choose for herself.
A dissolute nobleman bent on retribution… Trapped in a duplicitous existence since scandal destroyed his fortune and family name, Lord Hadley Blanchard has spent the better part of a decade posing as a disaffected exile while spying and seducing in the service of the English Crown.
A dangerous game of seduction, and intrigue…By employing the full measure of his seductive charm, he woos the ward of the man who destroyed his life, little knowing that winning Mary's fortune will mean risking his own treacherous heart.