I've seen so many of these floating about on the old Blogging world, I fancied doing one of these myself. I've never done something like this on my blog and I think this might be quite fun. Now let's see if I can find some facts for you!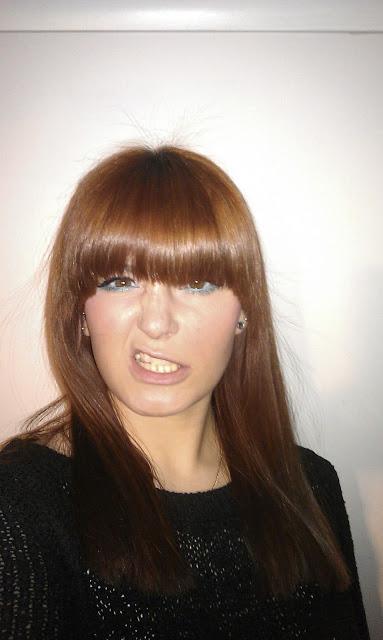 1. I Heart Guinea Pig's. They are my favorite pets in the whole world.
2. Guess what? I was on National Radio, I used to be "Work Experience Marianna" on the Xfm Breakfast Show with Dave Berry. I worked at Xfm for nearly 2 years. Best. Time. Ever.
3. I have 5 Tattoos and 11 Piercings. And counting. 
4. I lived in Austria for 13 years. My Dad is Austrian and my Mum is Polish (2nd generation), I was born in England but I'm still very proud of my mixed European background. 
5. Coffee was my worsted enemy until a few months ago. Coffee + Me = Migraine.
6. Sex and the City is my all time favorite TV show. Closely followed by Walking dead, Twin Peaks, Game of Thrones, The Mighty Boosh and Adventure Time.
7. I wanted a breast reduction when I was 19, big boobs give you horrendous back pains!
8. Foals and Blur are my all time fav bands.
9. I'm obsessed with Lord of Rings, I have A LOT of merchandise. 
10. If I don't wear mascara I feel naked. 
11. My ideal job is to be a Radio Producer for a Radio Station. I want to work my way up to be head of Music for a Radio Station. Yes my music knowledge is somewhat amazing. 
12. I have the biggest fear of pea's. I can't eat them, I won't even have them on my plate. 
13. I can quote every single word in Clueless and Mean Girls. 
14. Jack Dee is my ideal man. 
15. Studied Film and Broadcasting at London Metropolitan University. Graduated with 2:1.
16. I present two online Radio shows, one for BreakLondon and the other for Shoreditch Radio.
17. Glastonbury festival is my heaven. I want my ashes to be shattered there.
18. I fractured my nose and collarbone at a Foals gig at Reading Festival 2010. It was soooo worth it, Foals are on of the best Bands to see live. *Moshing*
19.  I've been in employment since I was 14 years old! I once even worked at McDonald's, Cineworld and The Bagel Factory, I'm not ashamed of it. 
20. Scarlet Johanson is an absolute babe and I sooooooooooooo would. 
21.Me and my other half met in Koko (where I worked) on a Saturday after hearing me on Xfm Breakfast Show with Dave Berry. He text in to Xfm on Monday and asked for my number. And we had the perfect first date.
22. My mom is my Hero. One day I want to be like her.
23. I'm an old school romantic.
24.  One of many useless skills I have, I can make up a film (35mm) and lace a projector up. Screw digital.
25. Salvador, Magnolia, Lord of the Rings, Reservoir Dogs, Closer and Life of Brian are amongst my all time favorite films.
 Did you find out something you didn't know?