What exactly does Marimekko mean? Well, it is a play onwords yet is completelydescriptive. "Mari" is an anagram of the first name of the company's founder, the late Armi Ratia, while "mekko" means dress in Finnish! It was the dresses thatstarted it all in 1951, but the company has expanded its product line anddesign in such creative ways its worth taking note of!! One may wonder how cansuch amazing colors and design come from such a cold country such as Finland.According to the company's CEO Mika Ihamuotila, his designers feelthat when you live in one of the coldest, and sometimes darkest places on earth,you want to create color and warmth through the designs! Well, they haveachieved that! I find the fabric to be so bright and cheery, with such funpatterns!  They are very playful,yet not always childish.  The company wants to bring to light the need for itscustomers to establish and display their own individuality and personality!They feel that their products and fabric allow the customer to do just that. Ithink Marilmekko's fabric and products can allow us to bring out the fun side of design, and everyday objects that we may take for granted. Now thingssuch as tablecloths, napkins etc., take on a personality all their own! I amintrigued by the possibilities of using their fabrics into traditionalsettings, to allow a pop of unexpected playfulness to arise! For moreinformation on this intriguing company please check out the website 
www.marimekko.com
!It has some lovely video clips that really give you an idea of their corevalues, and creative edge!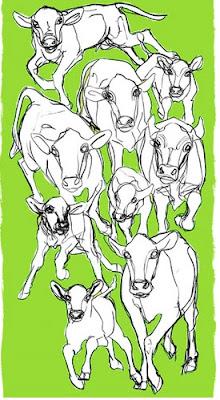 Living out in farm country has me partial to good ol'cows !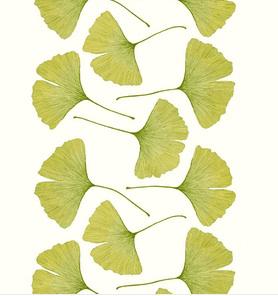 Lovely gingko leaf pattern!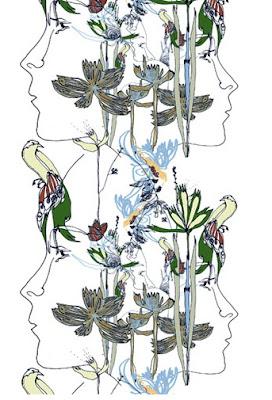 This is like a piece of art.. would love stretched on canvas!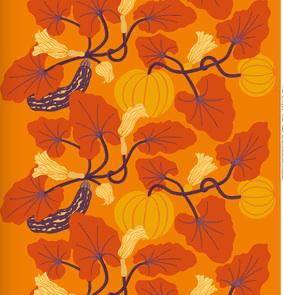 Perfect funky fall pillows!!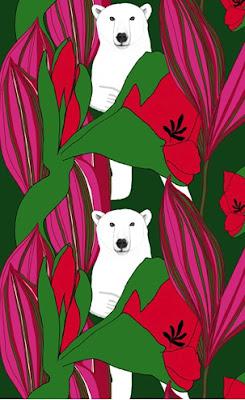 Perfect teen girl bedding!!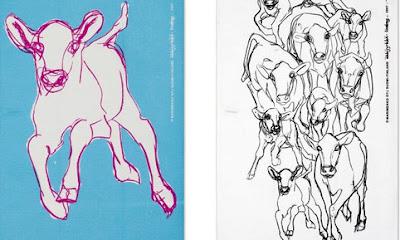 Oh what I could do with this funky pattern!!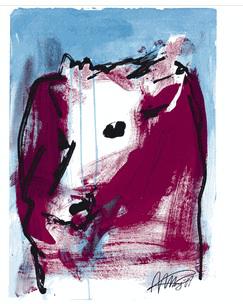 Actual stretched wall art!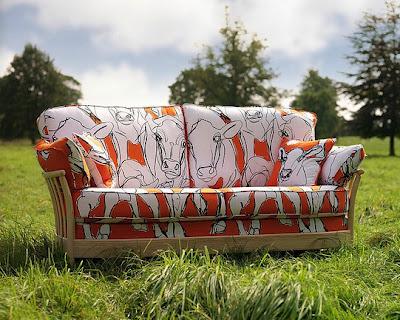 You have to love this fun sofa by Ercol , using Marimekko fabric.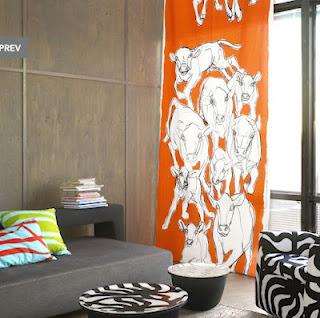 Fun in a modern setting!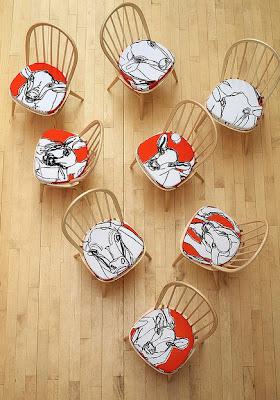 Okay maybe  a little use of the cow pattern!!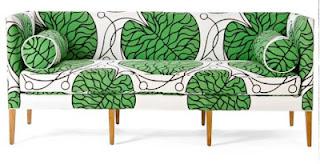 Marimekko for Anthropologie, fun yet sophisticated.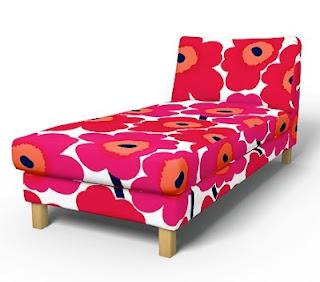 Just plain fun!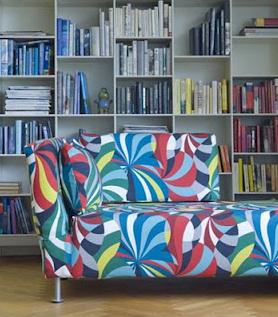 Cool!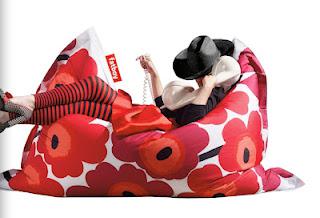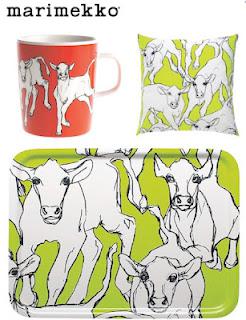 Want!