Spotted: Jesy Nelson with a Soul Cal Deluxe Holdall!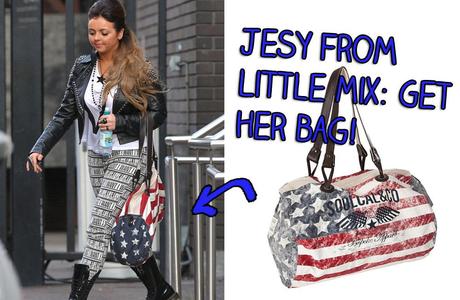 Here is the beautiful Jesy Nelson looking totally rock n roll in patterned leggings, a biker jacket and carrying a stylish Stars & Stripes holdall from our Soul Cal Deluxe accessories range! OMG for all you Little Mix fans; if you're a slave to Little Mix fashion, you could be looking hot with Jesy's bag for just £22.00!  Get the Soul Cal Deluxe Holdall now.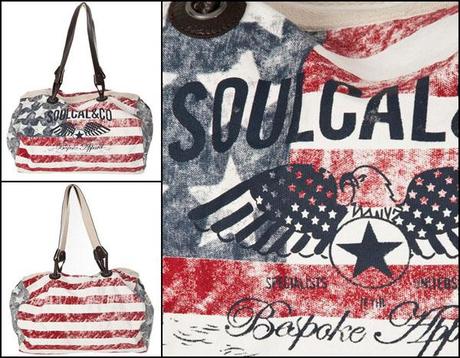 This Soul Cal Deluxe Holdall is the perfect gym bag or overnight bag, but personally I've always been a huge fan of oversized bags, for all occasions.  A spot of weekend shopping, an afternoon stroll or a roadtrip to another city; whatever your plans may be, an oversized holdall like Jesy's is the perfect size to to carry all of your girly bits and bobs.
Style it up with other pieces in our Americana trend collection or grunge it up with some black leather! For £22.00, you can be rocking the exact same holdall as Jesy, and we're absolutely thrilled she loves her bag!

Get the Soul Cal Deluxe Holdall now, and look fabulous like Jesy from Little Mix.

Mags x
Social Media Team