Pull out your sketch pads, sharpen your pencils and put on your thinking cap because the much anticipated 3rd Annual Fibers.com Nurses Week 2012 T-Shirt Contest is coming up! The contest is set to launch April 16th, so you've got a little less than two weeks to come up with the most rocking, nurse-y t-shirt design imaginable. Nurses week is May 6th through May 12th. May 12th being the birthday of Florence Nightingale, the mother of modern nursing.
Our partners this year will be Scrubadoo and Medical Solutions  again and you can expect awesome prizes, just like the 2011 Nurses Week Design Contest. The theme/topic of this year's contest will be announced later, but rest assured it will have something to do with with nursing.
Here are the winners from last year: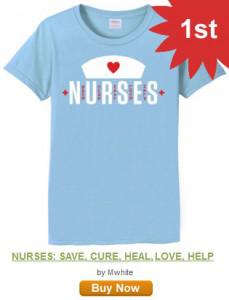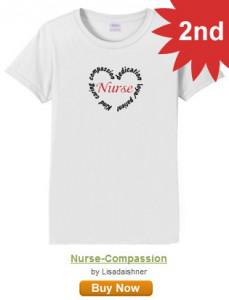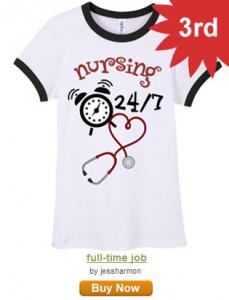 Think you can bring home the first place prize and the glory of having the best Nurses Week t-shirt design this year? Well stay tuned for details of this years competition and start creating your design now.