A review of the very affordable Volume Lash Mascara by George and by George I love it!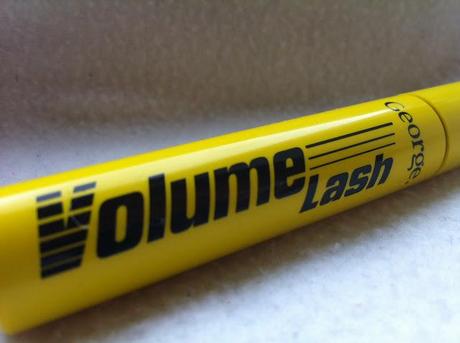 George Volume Lash Mascara
I was picking up a few bits and pieces in ASDA a couple of weeks ago when I spotted the George Volume Lash mascara hanging in the 
aisle
 next to the 
deodorant
. This 
particular
 branch of ASDA doesn't stock George makeup so this was just hanging between other products and at just £3.50 I figured it was worth a try. I've been running this beauty blog for nearly a year now and in that time I've been looking for a budget mascara that performs and I think George's Volume Lash is 
definitely
 it.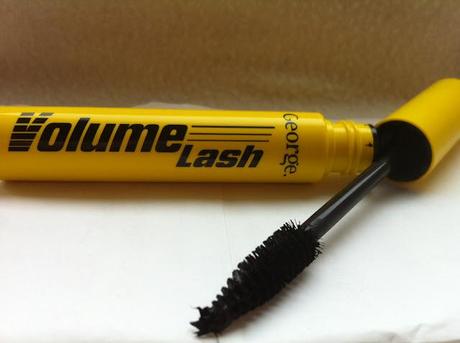 George volume Lash Mascara
I've reviewed quite a few mascaras since I've been writing this blog and my two favourites to date have been Maxfactor's False Lash Effect Fushion and Benefit's They're Real, The cheapest of these comes in at £10.99. George's Volume Lash mascara costs £3.50 and for me it is a rival to They're Real. *Shock horror* I know this is a bold statement to make but I think this mascara is really good!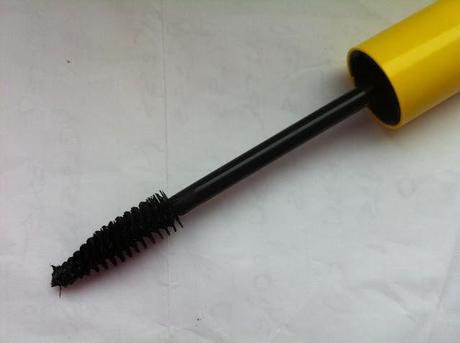 Tapered wand is great for grab smaller lashes
The Volume Lash mascara packaging is very yellow, which some people may not like. I'm personally not too bothered about mascara packaging as it very rarely leaves the house anyway. The brush is medium sized and quite tapered making it easy to build volume and reach those smaller lashes in the corner of the eye. Volume Lash mascara is one of those rare mascaras that coats the lashes from root to tip is one stroke. If you prefer more volume it also builds well giving volumised and lengthened lashes in two to three coats.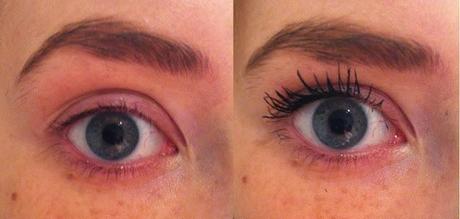 Left: no mascara                        Right: George Volume Lash Mascara
This mascara is super black giving the lashes impact and drama.  I've been using it for a couple of weeks and it doesn't clump, even with multiple applications. The fact that it is very black means that it can be pretty messy to remove and it takes a bit of time and effort to fully remove it at night, again this is not dissimilar to They're Real. I also find that it is easy to get this mascara on the eye lids when applying it as it is a little on the wet side but if you remove any mistakes straight away this isn't much of a problem. 
I absolutely love this mascara, it gives great clump free long and volumised lashes and it only costs £3.50. I realize that not all products work for everyone but this is definitely worth investing in. In my opinion George's Volume Lash mascara is the best budget mascara on the high street and even rivals some of the more higher end mascaras out there. 
Follow me on: Twitter - Hello Cotton - Blog Lovin'