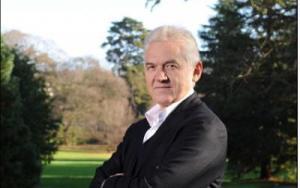 Gennady Timchenko's energy trading company Gunvor recently acquired a stake in construction giant ARKS and bought an option to take control of the company. A new step forward for the Finnish businessman's diversification strategy.
A month after gaining control of mining company Kolmar Coal (51%) for approximatively $400 million, Gennady Timchenko's Gunvor, the third independent energy trading company in the world, goes further with ARKS.
The company acquired last week 21% of one of the leading Russian construction company, ARKS, in order to diversify from oil and gas business. The Moscow-based company is notably specializing in building roads and highways in the Moscow region.
According to Russian newspaper Kommersant, Gennady Timchenko bought 21% of the building company for $200 million. Moreover, the businessman received an option to take control within a few months.
Founded in 2003, the ARKS group was formerly known as UM #4, Russian oldest construction company (since 1926). The group has three main affiliates: Create Story (construction), UM #4 (demolition) and Nataland (engineering services).
Since 2010, Gunvor has launched a wide diversification strategy. According to analysts Gunvor's recent moves are a bid to curb the company's reliance on oil and gas, which currently represent most of Gunvor's turnover.
Gunvor founder and co-owner Gennady Timchenko is a Finnish businessman with Russian origins, specializing for decades on Russian oil and infrastructures.