On the corner of Hanover Street and 9th Avenue, in Mayfair, Johannesburg, nestled unobtrusively amongst the little homes and littler stores sits a hidden gem run by a Gazan family who hail from Palestine. Their story, that's for another time.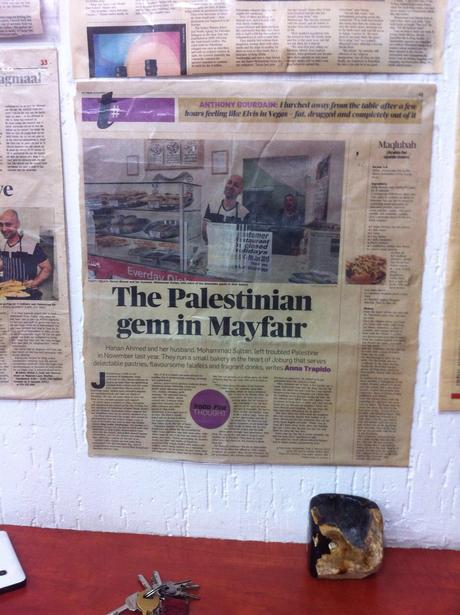 An unassuming sign sharing the fact that therewith lies King Arabic Sandwiches, one could easily pass by without realising what wonders lay hidden inside.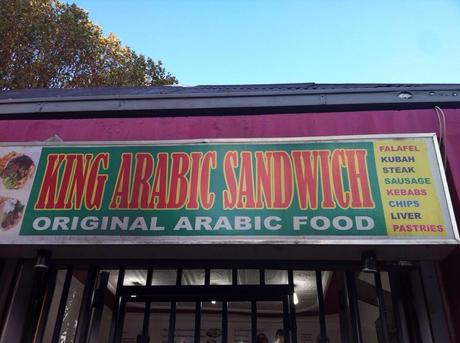 Hummus, baba ganoush, labneh, maqdoose, baklava, shwarmas, falafel and thee most delicate, flaky, meat and vege filled pastries are on offer to delight in.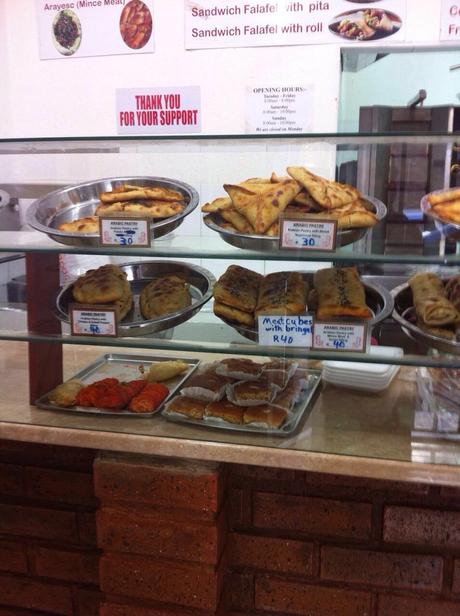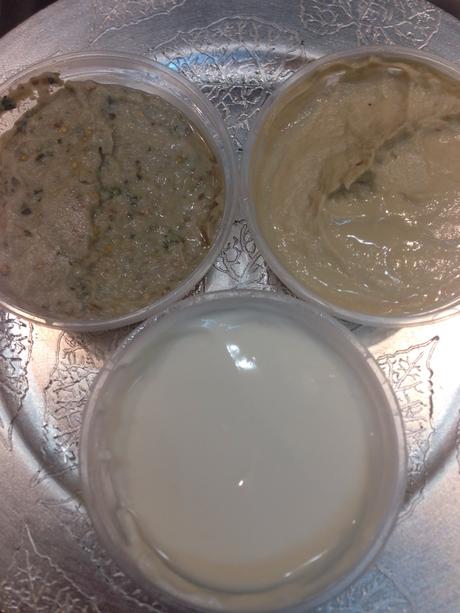 The warm friendly couple and their sweet young daughters are helpful and willing to recommend tasty treats for one to try, but be warned you'll be spoilt for choice and will probably exit, as I did, with as many of the goodies on offer that you can carry home.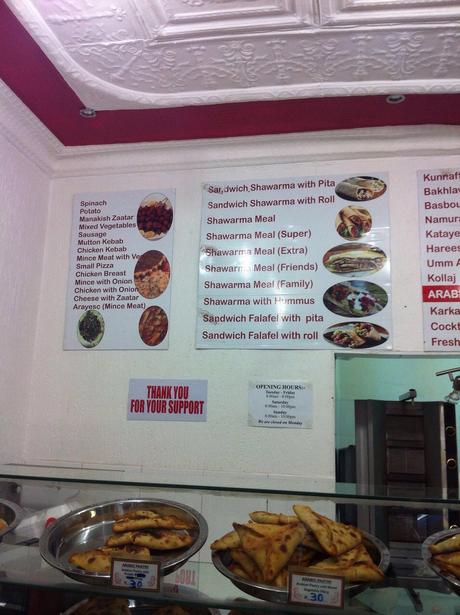 Initially I had made my way there for baklava, which I had tasted when I was gifted a batch and had fallen in love with. So when I found myself in Johannesburg for a wedding, my heart was set on buying a batch to bring back home. As luck would have it, the couple were out on most of the goodies as they had been busy at a market for the day, but they went out of their way to find whatever baklava they had left so that I wouldn't go home empty handed. While my baklava was being packed I decided to buy some hummus when the labneh and maqdoose caught my eye. Both were items I hadn't tasted before and both intrigued me enough to want to try. After a small internal debate, I settled on the labneh as I felt that it would be best suited to my eating tastes, but the elder daughter came running to tell me that no, the maqdoose is the one that was more delicious and also her favourite. I explained that I was afraid I might not enjoy it but after being convinced by the definite love in her voice, I trusted her opinion and took home both along with a yummy looking meat filled sandwich pastry.
The pastry, wow! More like a flat pie in appearance, it had none of the heaviness I expected and was between pastry and dough in texture, it was out of this world. The filling was so so yummy and flavourful, even now I crave more.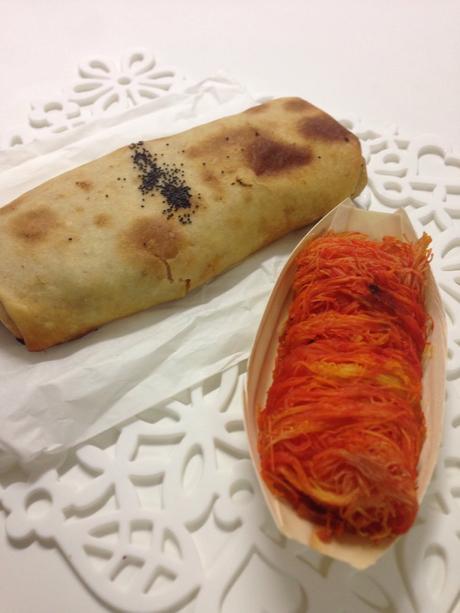 The baklava, sigh! Nutty, crunchy cigars with a hint of cinnamon and perfectly drenched in syrup. The stuff my dreams are made of because these pair so so well with a good cup of coffee. The owner advised that they would last for months on the shelf and all I needed to do was drizzle more syrup should the need arise. Alas, my stocks were finished, mostly by me, not too long thereafter 🙁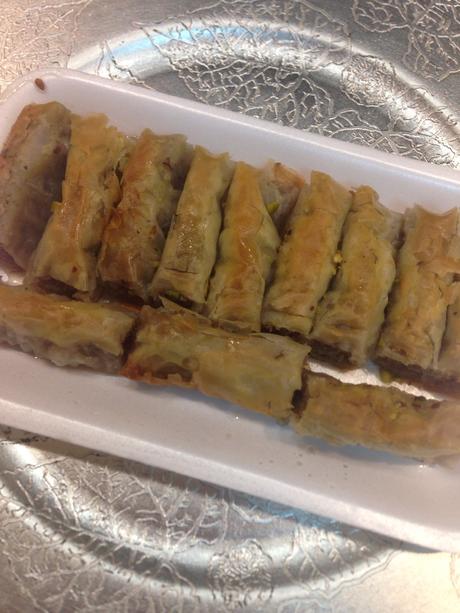 The labneh. Stays months in the fridge and pairs so well with so many things, I've enjoyed it over breads, toasts, inside sandwiches and as an accompaniment to chicken and meat.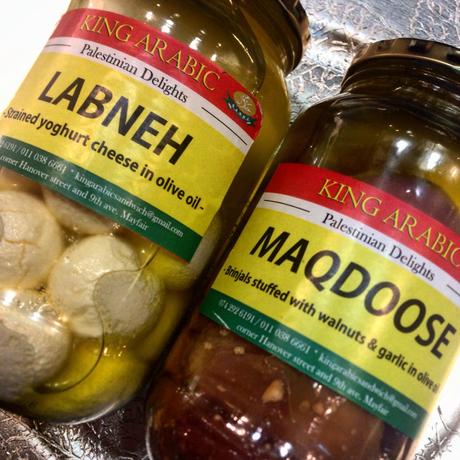 And last but not least, the maqdoose. The item which scared me, and which turned out to be my absolute favourite. Again, it stays for months, but this does not need refrigeration so long as the oil is always covering the filled brinjals. What can I say, the flavours, the taste sensations, I cannot wait to go back and thank the sweet girl who so sweetly convinced me take it. From Gaza, to Johannesburg, to Durban..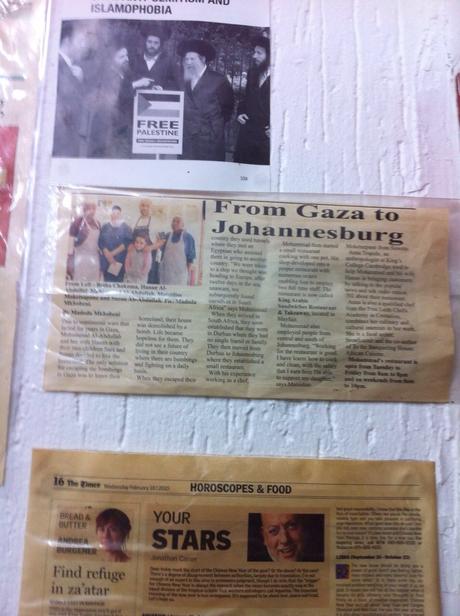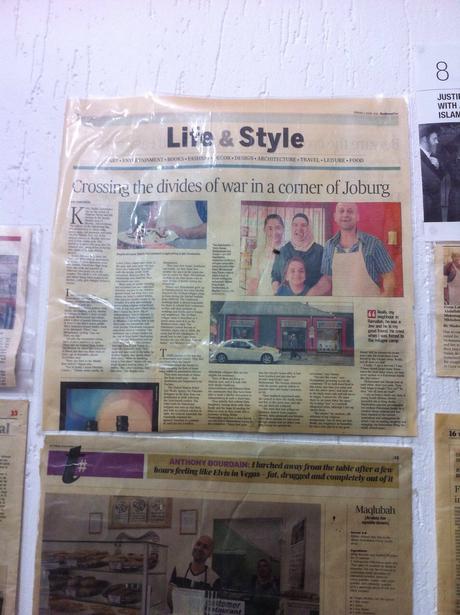 Where: Corner Hanover Street and 9th Avenue, Mayfair, Johannesburg