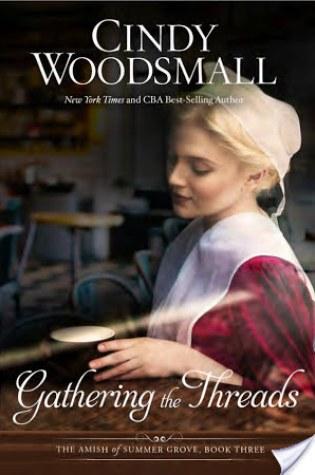 Gathering the Threads by Cindy Woodsmall
Published by Crown Publishing Group on 2017
Genres: Amish & Mennonite, Christian, Contemporary, Fiction, Romance
Pages: 352
Goodreads

Finally back in the Old Order Amish world she loves, Will Ariana's new perspectives draw her family closer together– or completely rip them apart? After months away in the Englisch world, Ariana Brenneman is overjoyed to be in the Old Order Amish home where she was raised. Yet her excitement is mixed with an unexpected apprehension as she reconciles all she's learned from her biological parents with the uncompromising teachings of her Plain community. Although her childhood friend, ex-Amish Quill Schlabach, hopes to help her navigate her new role amongst her people, Ariana's Daed doesn't understand why his sweet daughter is suddenly questioning his authority. What will happen if she sows seeds of unrest and rebellion in the entire family?    Meanwhile, Skylar Nash has finally found her place among the large Brenneman family, but Ariana's arrival threatens to unravel Skylar's new identity–and her sobriety. Both Ariana and Skylar must discover the true cords that bind a family and community together and grasp tight the One who holds their authentic identities close to His heart.   Gathering the Threads is the third and final novel in The Amish of Summer Grove series.
As part of the Litfuse Bloggers Program, I was able to join in on the Blog Tour for Gathering the Threads by Cindy Woodsmall.  I knew my mom, Gloria loved this author, so I signed up for this tour right away, got my mom the book and asked her to read and review for us. Here's what Gloria shared:
"Gathering the Threads is the third and final novel in the Amish of Summer Grove series.  The first book, Ties That Bind, is the story of two young women, Ariana Brinkman and Skyler Nash, who are switched at birth. Ariana is raised by an Amish family in the Old Order Amish community. The mistake is discovered, and in the second book, Fraying at the Edge, the women trade places. Ariana goes out into the world to live with her wealthy Englisch biological family to learn new things and Skyler rebels but goes to live the Amish life making her one of the nine children of Isaac and Lovina Brenneman, where she experiences the Amish way of life for the first time. Skyler is threatened by Ariana's return and she's afraid she'll lose her identity as well as the sobriety she has maintained for the last three months. Will Skyler stay in the Amish community or return to her previous way of life?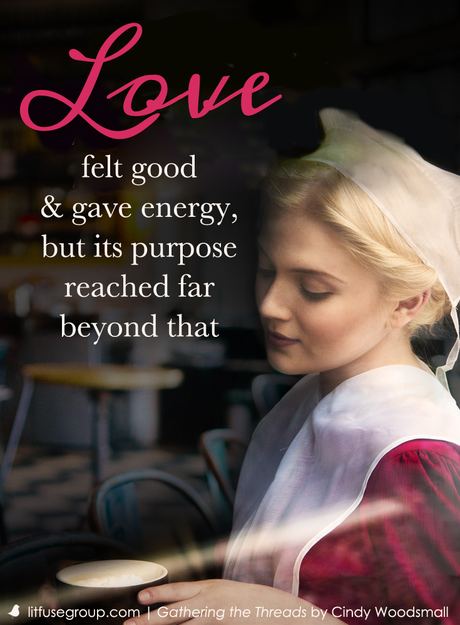 Ariana is struggling, nothing is the same including the way she views the Amish way of living.  With mixed emotions, she does not know who she really is and there are so many voices in her head telling her what to do.  Her Amish family is having a hard time accepting the new Ariana.  Her boyfriend Rudy wants the old Ariana and he tries to convince her to the ways of her parents and the Amish community.  Gathering the Threads is Ariana realizing who she was and now deciding who she wants to be.  Quill Sclabach is her non-Amish friend who tries to help Ariana discover who she is and how to make her own way with the conflicts between both worlds.
This is an excellent book, not your typically sweet, quaint story of the people who are of Amish Christian beliefs.  The characters are well developed and felt so real that when they cried, I cried with them and whenever they were happy, I felt their joy.   Gathering the Threads was a wonderful conclusion to the series.  I look forward to reading more of Cindy Woodsmall's books."
Learn more, read an excerpt, and purchase a copy.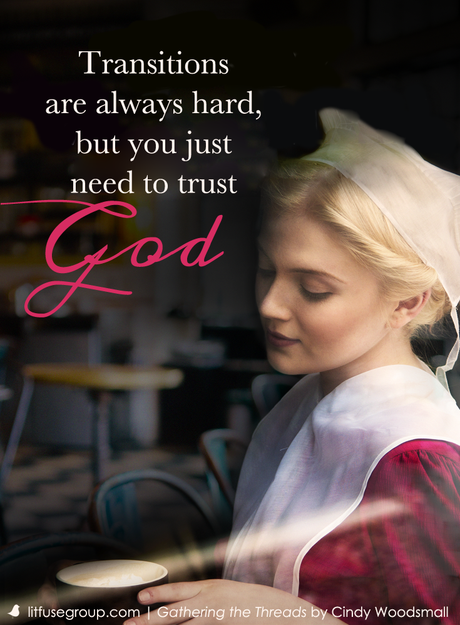 ABOUT THE AUTHOR: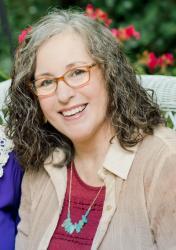 Cindy Woodsmall is an award-winning New York Times and CBA best-selling author who has written 20 works of fiction, including her most recent series, Amish of Summer Grove. Her connection with the Amish community has been widely featured in national media outlets, including ABC's Nightline. The Wall Street Journal listed Woodsmall as one of the top three most popular authors of Amish fiction.
RT Book Reviews recently presented her with a Career Achievement Award and gave her latest release, Gathering the Threads, a Top Pick review.
Woodsmall and her husband reside near the foothills of the North Georgia Mountains.
Learn more about Woodsmall and her books at www.cindywoodsmall.com. She is also active on Facebook(@authorcindywoodsmall).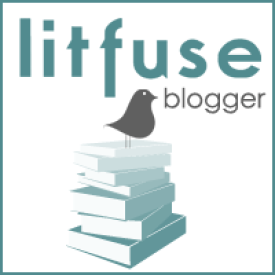 I received a copy of this book without cost from the publisher through the litfuse bloggers program. I was not required to write a positive review. The opinions I have expressed are my own.
~ ~ ~ ~ ~ ~ ~ ~ ~ ~ ~ ~ ~ ~ ~ ~ ~ ~

It would be great if you would stay connected with me!! You can follow me on Twitter @DebiL1611, like me on Facebook at 2014 and Beyond, circle me on Google+, follow me on Tumblr, Instagram and Bloglovin', subscribe on YouTube, or connect with me on LinkedIn and Pinterest.

Please make sure to visit my homepage and subscribe to my blog for more great posts on running, fitness and lifestyle topics as well as food, product, music and book reviews, and more!