For all those girls having those huge dark half moon below their eyes, welcome to my world. After trying tons of concealers without any success, I wanted to try this concealer eye roll on. So, let's just get to my short review.
What Garnier claims 
Roll-on with dual anti dark circles action: Instant Coverage: Concentrated in mineral pigments, it covers dark circles in a flash. Soft, natural-looking finish, long lasting wear. Anti-dark circles hydrating care: Enriched with caffeine and pure lemon essence, it combines a hydrating formula and the draining effect of a massage to effectively reduce dark circles and reveal a radiant and fresh look.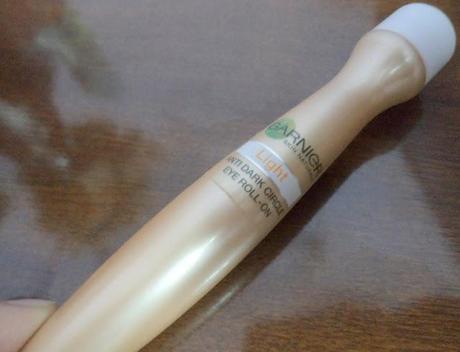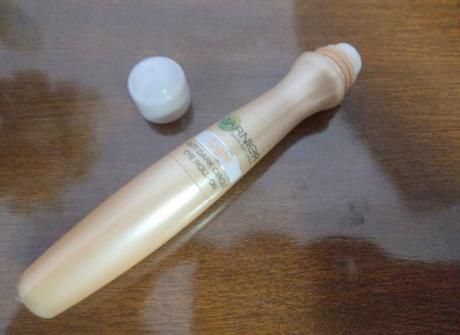 My experience with Garnier Anti-Dark Circle Eye Roll On 
A very light concealer, perfect for daily use. The concealer comes in roll-on packaging and the product dispenses out as you move the roller ball against your skin. the concealer is very light in texture, almost watery and very thin. The roller ball gives a very cool and soothing feeling on tired eyes. It needs to be blended very quickly and dries to a matte effect. I have mixed feelings with this tinted roll on. Coming to the good things, it has a thin consistency and can be easily applied and blended with the skin. The roller ball instantly soothes tired eyes and the cold metal makes eyes look more fresh and awake. The price Rs. 199 is very reasonable for 15 ml of product. It's waterproof. I splashed water on my eyes after 10 minutes of applying and it did not budge, though it can be easily removed with a light cleanser. I wash my face with Dove and it's gone. It works nicely as a eyeshadow primer too.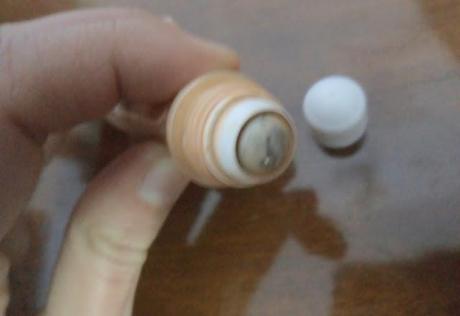 Like I said mixed feelings, let me get to the bad points now. The shades are very limited. I have fair skin but still the shade for fair skin does'nt match me anywhere near. The concealer dries up very quickly, almost within 3-4 seconds of applying and I found it to be really drying. It dries to a matte finish and this makes blending all the more difficult. The fine lines become more prominent even though the concealer does not settle in the fine lines. It looks very ashy on my eyes and makes me look ghastly, when applied but after a few minutes, it settles in and I end up looking somewhat normal from ghastly.  
So, to try to make it work for me, I use a rich eye cream, sometimes even almond oil on my eyes before using. I have dry skin and the eye creams get easily absorbed but when I use almond oil, I wipe off the oil after 15 minutes with a moist cotton and then apply. It works quite well in this way. I don't think I will repurchase it again.
Garnier products are available on Beautykafe.