Posted by Emma @ Sweet Mabel on July 25, 2012 · 5 Comments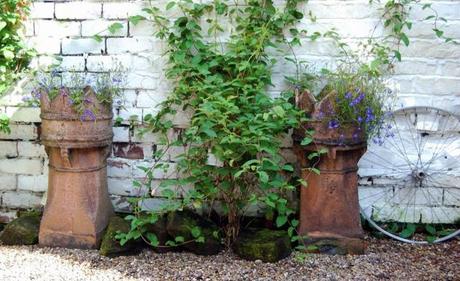 Our dainty backyard has been bursting with colour recently and is looking very lush and green.  There has been an abundance of bees bumbling around my flowers too, they just can't seem to get enough of these.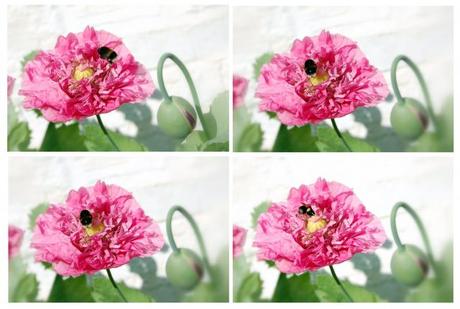 If anybody has any idea what kind of flower this is, I would love to know.  I remember sowing the seeds but I didn't keep a note of what they are.  I love how tall they have grown and there bright pink colour is so vibrant.
These chimney pots are my favourite thing at the moment. I stacked a couple of bricks up inside and placed a pot of lobelia on top.  They are very pretty to look at, especially with the delicate purple flowers gently overflowing the chimney.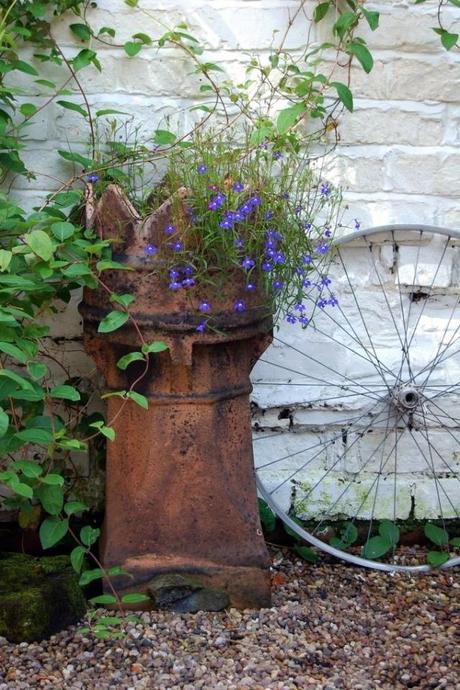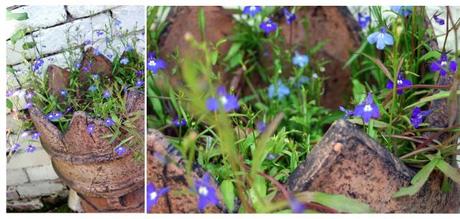 My new 'garden' sign has arrived, it's much larger than I anticipated and looks a bit too clean in my opinion.  Maybe when it's been here a while it'll gain a bit of rust and dirt to make it look a bit more at home.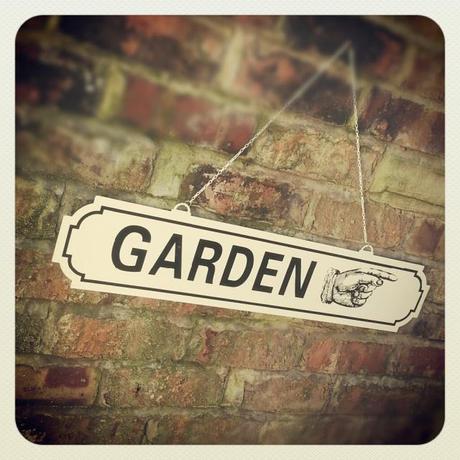 This little fella is another new addition, I can't wait for darker evenings so I can light a tealight inside and watch him glow.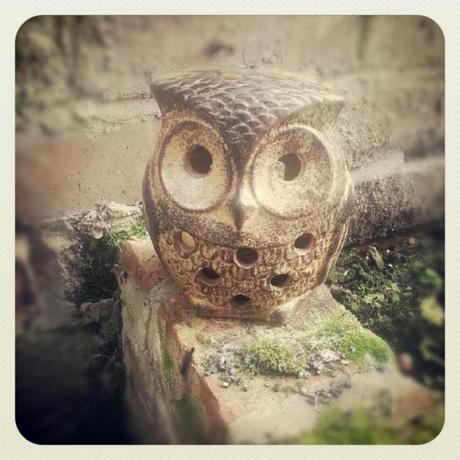 No doubt there will be more gardening to do this weekend as the weeds continue to grow but when it's this pretty, I don't mind at all.