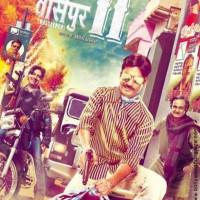 Movie: Gangs of Wasseypur 2
Director: Anurag Kashyap
Cast: Nawazuddin Siddiqui, Huma Qureshi and Richa Chaddha 
Rating: ****
The final chapter in the quest for revenge between the gangs in Wasseypur comes to a compelling conclusion. Having gone through almost three hours long first part, pull yourself together for a menacingly funny, energetic and intellectual second part. Despite its 160 minutes running time, GOW 2 keeps you engaged and dazzles you with some stellar performances.
Fast forward few years from GOW 1, and we have the younger generation ruling Dhanbad and Wasseypur with automatic rifles, pager, mobile phones and grenades, colloqu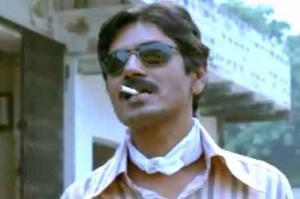 ially called 'Seb' – apple in English or bom (bomb), in the second part. Faizal Khan, the 'ganja-addicted' worthless son of Sardar Khan, takes the onus upon him and rises to the occasion. And, it's raining bullets before you know in the streets of Wasseypur, everyday.
Bullet ka Bullet, Khoon ka Khoon:
In Wasseypur, it's ok if you don't settle debts but every bullet should be accounted. Its simple – If X shot 10 bullets at Y, Y will come back and shoot 10 bullets or may more but never less. Every drop of blood shed will be repaid with interest. If you know how to load an automatic, you're safe here but if you don't, consider yourself dead even if you're not because sooner or later you will.
English Seeko —- DK:
It's extremely funny to watch the influence of English in the film. The inability to understand or speak English leads to some hilarious moments. You will have to watch to laugh guiltlessly and understand what I'm talking about. One of the best moments include –
Definite ka naam kya hain?
Bhai, definite hain!
Abey, toh definite ka matlab kya hain
Bhai, definite ka matlab 'definite' hota hain
Bhai, def ka matlab 'behra' aur nit ka matlab 'jaali'
Abey MC, definite ke phele toh kuch naam diye honge abbu ne. Jaise, Perpendicular ka asli naam hain babua
Bhai, woh toh pata nahin.
The role essayed by Faizal Khan is carried by sheer fearlessness. You may call h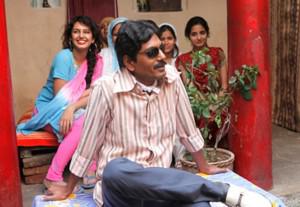 im over confident but in real Faizal fears for his life but he wouldn't express it because that could get him killed. How does he deal with people who don't fear him? He puts them to sleep with a bullet. Thus goes his catchphrase in the film – Kaun marega be mujhe BC? Watch the film to find out if Faizal gets consumed by his own power.
Yeh pager hain – sandesh bejhta hain:
I loved the way how Anurag used the development of technology in line with the changing era in the film. From pagers to mobile phones, every gadget is stylishly flaunted by the gangsters, especially Faizal. Some of them actually use 2-3 mobile phones and also talk on them simultaneously. It's funny to watch but it solves their purpose at the end of the day. This also shows how we've adapted to change and acknowledged it as part and parcel of our lives.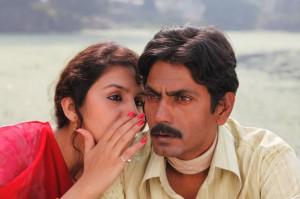 Bhag — DK Bhag:
The only way to protect yourself in Wasseypur is by running as fast as you can. I mean there's no 100 percent guarantee but the chances of getting killed is minimal when you're running. You will see how few characters run like 'Bolt' to save their lives. Come to think of it, it's the most ancient way of protecting oneself from potential threat. This is derived from the model – flee, freeze or fight. The film boasts few brilliantly shot chase sequences.
Definite, Perpendicular and Tangent:
 Oh, don't worry you're not dragged in to some mathematics classroom. These are just the names of few characters in the film, funniest of all. Scenes that explain why they are called Perpendicular and Tangent are simply brilliant. Who's best of the three? You'll have to watch and decide for yourself.
Mujhe sex karna hain tumhare saath:
Asks Faizal to Mohsina, who are crazily in love with each other. She wouldn't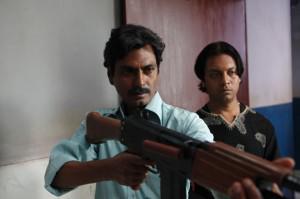 even let him touch her but he still loves her. Sounds filmy, doesn't it? Well, in a way it is and that's what makes their relationship uniquely cute. Mohsina supports Faizal in his wrongdoings even after marriage because she believes in him. You're confronted with a question – should a wife support her husband knowing that he's doing something bad? You'll figure out the answer by the end of the film.
GOW 2 takes off from where it was left in the first part. However, there's no time wasted in explaining what's what. The film straightway jumps in to action mode and progresses at great pace. The addition of new characters may appear little irksome but thankfully they're funny and entertaining. Every character is given due importance and credit with scenes exclusively dedicated to them. This way you don't have any character being left out or disregarded.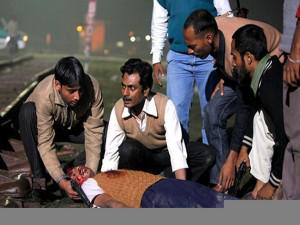 The obsession towards Bollywood was smartly handled by Anurag. Since, the film is set in an era when Bollywood saw the rise of several superstars; you'll find many characters in the film imitate their heroes. From Faizal to Perpendicular, every one of them has a screen role model.  The background score by G.V Prakash (Rahman's nephew) is not the usual run of the mill type of music. Violence in the film is magnificently supported by pulsating and haunting background music. Few scenes in the film are proof to how well the music syncs with the film. Comedy or should I say intentional satire leaves a mark in the film. You would want to take home some of these moments and laugh over them.
Please don't compare part 2 with part 1 and come to the conclusion that the former is better than the latter or vice versa. Its one film divided in to two halves so that you don't have to sit through almost five hours in one go.