MARCH 23, 2012
[ TREND REPORT ] VINTAGE AMERICANA BY HANAMARIE
   VINTAGE AMERICANA    
THE KEY ELEMENTS TO THIS TREND ARE:
50's Americana contemporary references.

Strong presence of USA spirit.

A modern take on vintage color palette.

Vintage styled garments restyled into 2012.

Accessory details includes cat eye sunglasses with Jackie O headscarves.

High waistband styles to flatter small waists.
Trend Forecaster weekly contributor -
HanaMarie.☮
   [ 
hanamarie-hanamarie.blogspot.com
 ]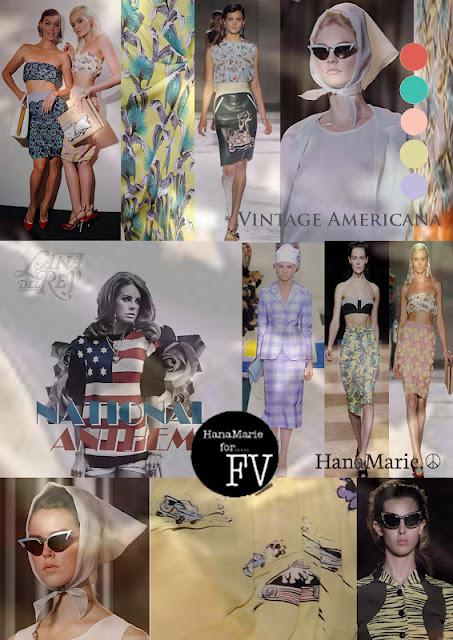 © 2012 by HanaMarie. All rights reserved.   
Inspirational layout may not be reproduced or transmitted in any form or by any means, electronic, photocopying, or otherwise, without prior written permission.