MARCH 16, 2012
HERE IS MY LATEST TREND REPORT FOR FV.THIS TREND IS INFLUENCED BY MY LATEST TRIP TOTO LONDON AND ALL THE PASTEL IMAGERY I SPOTTED FROM SHOPS AND EVERYDAY INSPIRATION.PLEASE TAKE A LOOK AND ALSO VISIT
FASHION VIGNETTE
 BEAUTIFUL BLOG. 
   PERFECT PASTEL    
THE KEY ELEMENTS TO THIS TREND ARE:
Cool and strong pastel shades.

Inspiring color palette from Liberty's floral display.

Functional vs Couture style garments.

New reinvention on the 90's child smart/casual.

Fresh and light.

Merging patterns almost as a tie dye.

Delicate lazer cut revealing tonal qualities.
Trend Forecaster weekly contributor -
HanaMarie.☮
   [ 
hanamarie-hanamarie.blogspot.com
 ]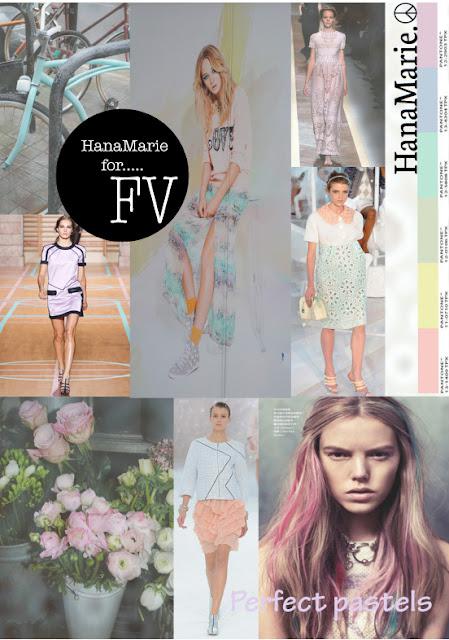 ALL IMAGES AND WRITING COPYRIGHTED TO HANNAH MARIE MUERS 2012